Binus goes to APICTA 2011, Pattaya, Thailand
Bersama 20 tim yang mewakili Indonesia, jurusan Teknik Informatika menjadi salah peserta Lomba International APICTA 2011 yang diselenggarakan pada tanggal 8 – 11 November 2011, di Pattaya, Thailand. Indonesia mengikuti 12 kategori dari 17 kategori yang dipertandingkan.
Berikut adalah kategorinya :
Sebelumnya dengan berbekal tekat dan semangat,  peserta sudah menjalani training dan motivation selama 5 bulan. Dari 80 tim yang diseleksi, terpilih 20 tim untuk diikutsertakan selama pelatihan. Tetapi seiring berjalannya waktu, beberapa tim mengundurkan diri.  Dari 10 tim yang tersisa, akhirnya tim FBI yang menjadi andalan jurusan untuk ikut Lomba APICTA 2011. Tim yang terdiri dari Liliana, Andi Halim dan Sandy Utomo.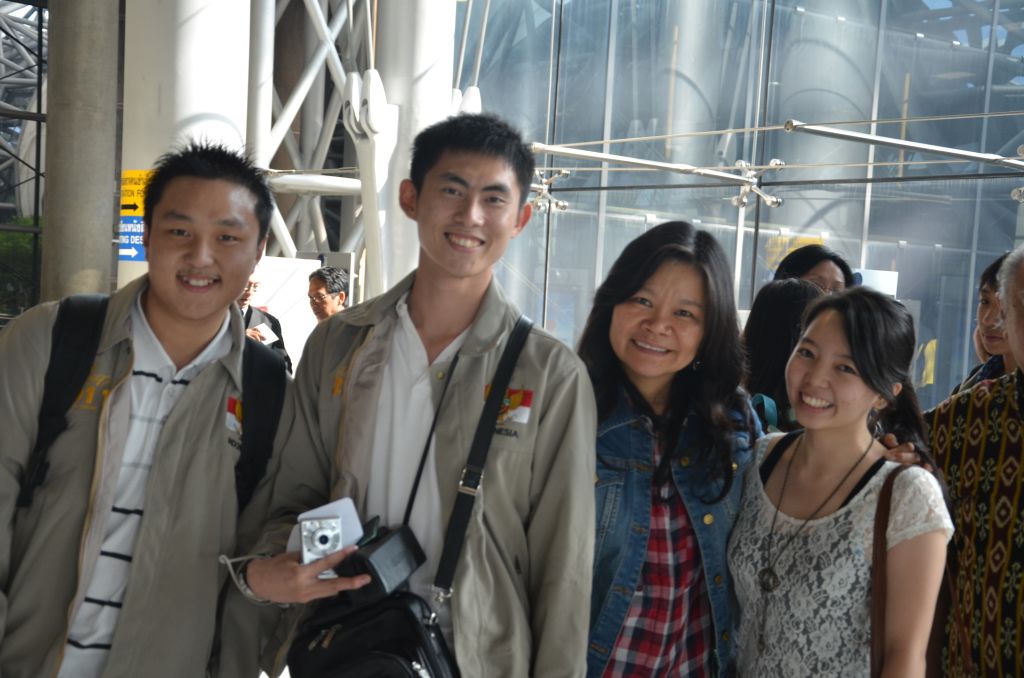 Sandy, Andi , Jurike dan Lili
Hari Pertama
Dengan menggunakan maspakai penerbangan kebanggaan bangsa Indonesia, perjalanan ditempuh selama 5 jam dari Jakarta ke Bangkok. Untuk sampai ke Pattaya,  kami harus naik bis yang perjalanannya memakan waktu 3 jam. Cukup melelahkan, mengingatkan di hari sebelumnya kita masih harus melakukan persiapan untuk kepentingan Lomba.
Hari Kedua
Udara laut dan ramainya turis mewarnai hari kedua kami di Pattaya. Setelah selesai sarapan yang mewah dari hotel tempat kami menginap, peserta berkumpul di ruangan Pembina Lomba di lantai paling atas hotel tempat kami menginap. Hari ini kami dijadwalkan untuk melihat tempat Lomba diadakan dan melanjutkan lagi latihan presentasi.
Hari ini berakhir dengan kegelisahan tetapi juga antusiasme yang mendalam untuk memperlihatkan aplikasi yang sudah dikerjakan oleh mahasiswa.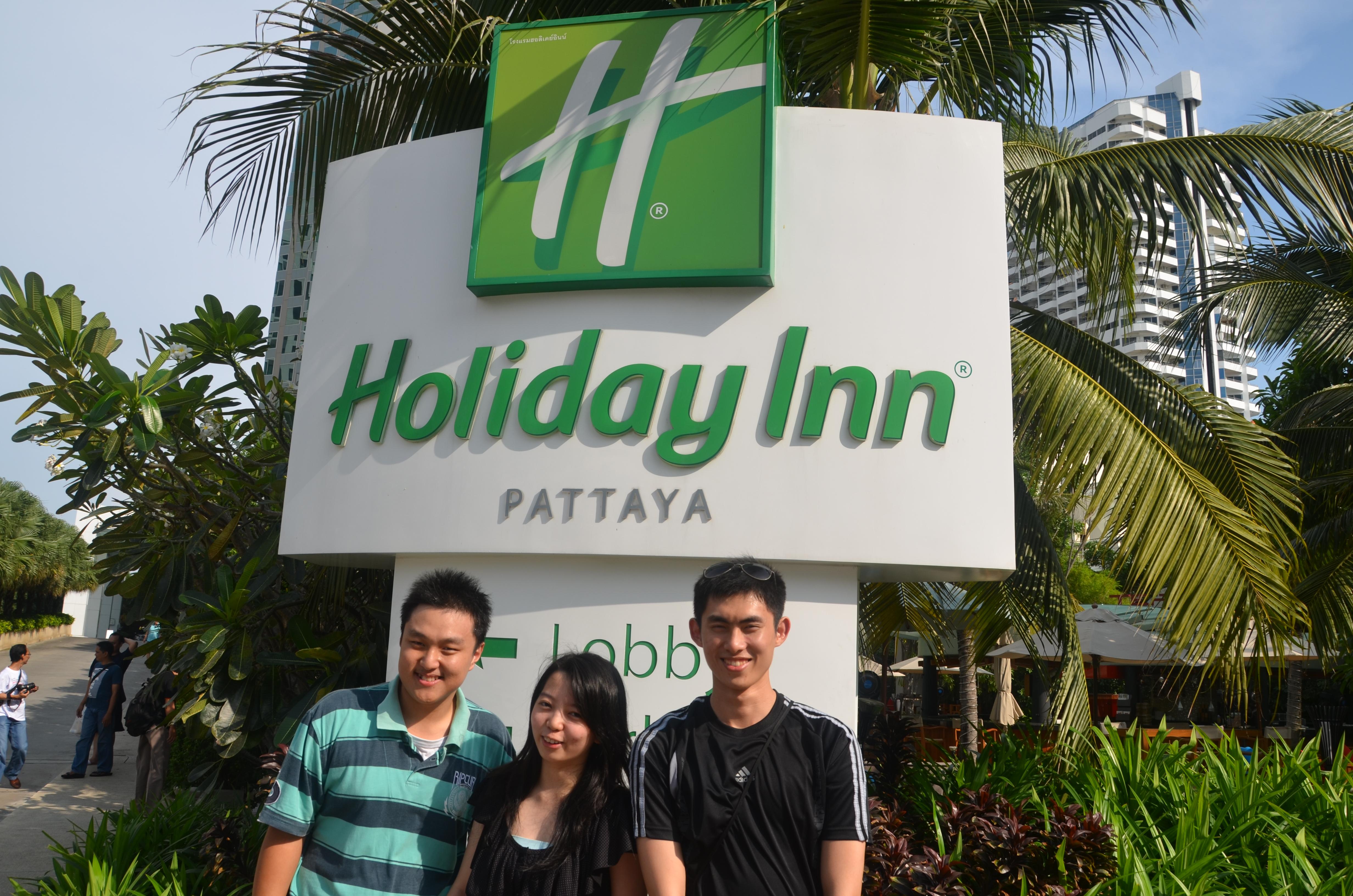 Bergaya sejenak di depan hotel, tempat kami menginap
Hari Ketiga
Latihan dan latihan. Ternyata bahan presentasi yang sudah kami persiapkan dari Jakarta harus diubah. Ada beberapa masukkan dari Pembina yang perlu diperbaiki.
Hari Keempat
Inilah hari yang ditunggu – tunggu. Ketegangan sudah sangat terlihat jelas di wajah Andy, Lili dan Sandy.
Untuk category Security diikuti oleh 12 tim dan 7 negara, berikut adalah daftarnya:
Category:
Security (SECU-11)
Judges
Day:
2
Thanachart Numnonda (THA)
Date:
Thursday, November 12th, 2011
Michael Chan (MAC)
Room:
Dusit 4
Michael Mudd (HKG)
Choon Lian Liew (MYS)
No
Time
Code
Company
Project Name
Country
1
08:30-9:10
HKG-SECU-11-01
Secure Information Disposal Services Limited
 ID Tracer – Adoption of RFID in Confidential Documents Disposal Services
Hong Kong
2
9:10-9:50
IDN-SECU-11-02
TE STMIK AMIKOM Yogyakarta
Airport Safety
Indonesia
3
9:50-10:30
PAK-SECU-11-03
CARE (Center for Advanced Research In Engineering) Pvt Ltd
Consolidated Security System
Pakistan
4
10:30-11:10
MYS-SECU-11-09
SecureMetric Technology
SecureToken ST3
Malaysia
5
11:10-11:50
IDN-SECU-11-05
Bina Nusantara University
Face Based Identification
Indonesia
11:50-13:00
6
13:00-13:40
MYS-SECU-11-06
Juzt-Reboot
Juzt-Reboot Neo
Malaysia
7
13:40-14:20
SGP-SECU-11-07
Niometrics
Niometrics Application Recognition and Control System (ARCS)
Singapore
8
14:20-15:00
SGP-SECU-11-08
Argentra Pte Ltd
Print Access Management – PAM
Singapore
9
15:00-15:40
PAK-SECU-11-10
Solotech Corporation
SmartXS
Pakistan
10
15:40-16:20
LKA-SECU-11-04
Epic Lanka (Pvt) Ltd
Epic TLE
Sri Lanka
11
16:20-17:00
VNM-SECU-11-11
Vietkey Group
Vietkey Security-focused operating system
Vietnam
12
17:00-17:40
HKG-SECU-11-12
Network Box Corporation Ltd.
Z-Scan: Network Box's award winning zero day anti-virus system, based on in-the-cloud technology
Hong Kong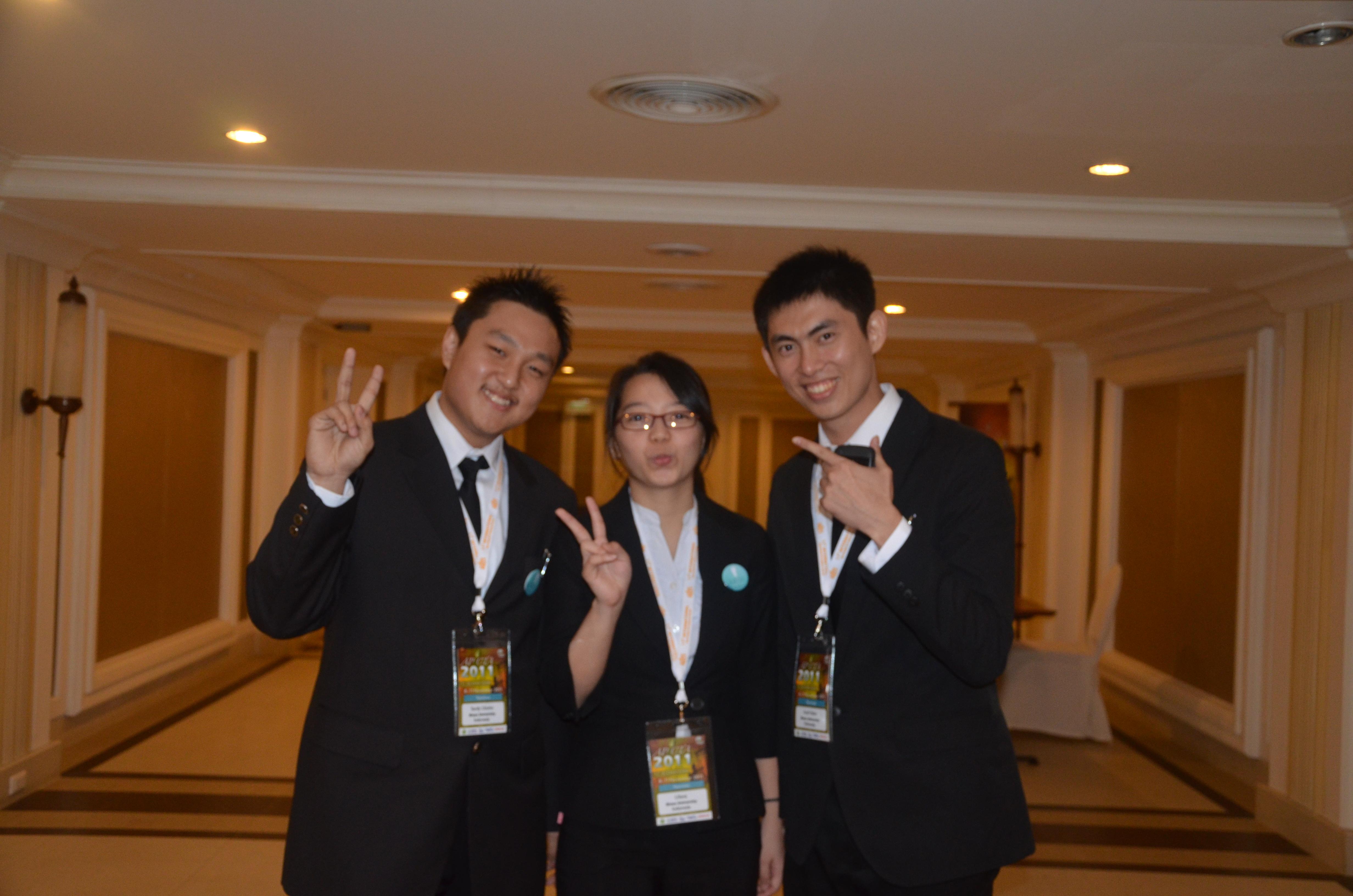 Senang dan  lega, setelah selesai presentasi
Melihat para peserta, kami bangga, karena saingan kami adalah kebanyakan perusahaan – perusahan ternama di negaranya masing – masing.  Saat penjurian dimulai. Aplikasi dapt kami demokan dengan baik. Begitu bersemangatnya juri sehingga mereka turun tangan langsung untuk mempraktekkan aplikasi yang dibuat.  Hari ini kami tutup dengan mengikuti acara di Pattaya, Loy Kratong, Festival Lampion.
Hari Kelima
Semangat,… karena  hari ini kami mau jalan – jalan keliling Pattaya. Mulai dari menyebrang pulau sampai menikmati atraksi sirkus.
Pengumuman pemenang diadakan pada malam harinya Dibuka dengan gala dinner dan dilanjutkan dengan pembacaan pemenang. Ternyata kami belum menang. Untuk  kategori Security ini hanya terdapat 2 penghargaan yaitu Winner dan Merit. Winner didapatkan oleh Tim Hongkong dengan productnya Network Box Corporation Ltd dan Merit oleh tim Pakistan dengan produknya CARE ( Center for Advanced Research in engineering) .
Tetapi kami tidak berkecil hati, karena sudah dapat  menyelesaikan presentasi dengan baik dan membuat nama Universitas Bina Nusantara makin dikenal di kancah Internasional.