Pemecahan Rekor MURI "Papan Permainan Ular Tangga dengan Konten Informasi Teknologi Terpanjang"
EUPHORIA (Enhancing Unity and Performance HIMTI Alam Sutera) merupakan salah satu program yang diadakan oleh Himpunan Mahasiswa Teknik Informatika (HIMTI) BINUS University untuk mempererat kebersamaan mahasiswa BINUS University, terutama mahasiswa jurusan Teknik Informatika baik yang berada di kampus Kemanggisan maupun kampus Alam Sutera. Acara ini diadakan setelah ujian tengah semester di Sky Garden – Mall Living World, Alam Sutera. Tidak hanya mahasiswa BINUS di kampus Alam Sutera, mahasiswa di kampus Kemanggisan pun sangat antusias menghadiri acara ini. EUPHORIA 2013 diadakan pada hari Jumat, 13 Desember 2013 dan dimeriahkan oleh beberapa performance, baik dari mahasiswa BINUS University seperti HIMTI Band, komunitas BDM , maupun special Guest Star performance dari "BOYS II BOYS", sexy dancer dan diakhiri oleh disco time bersama DJ Karrent Trust.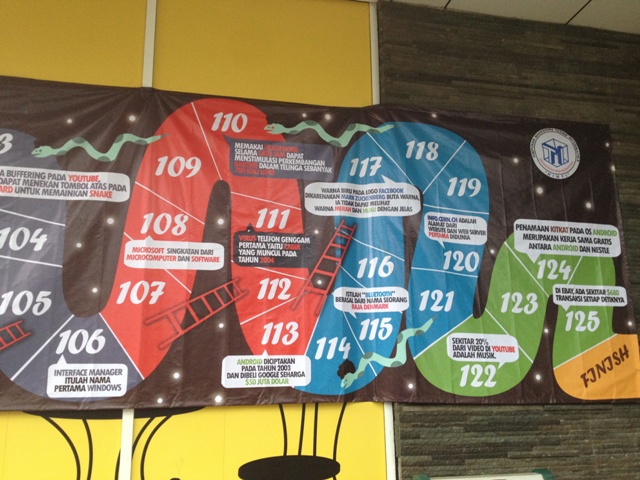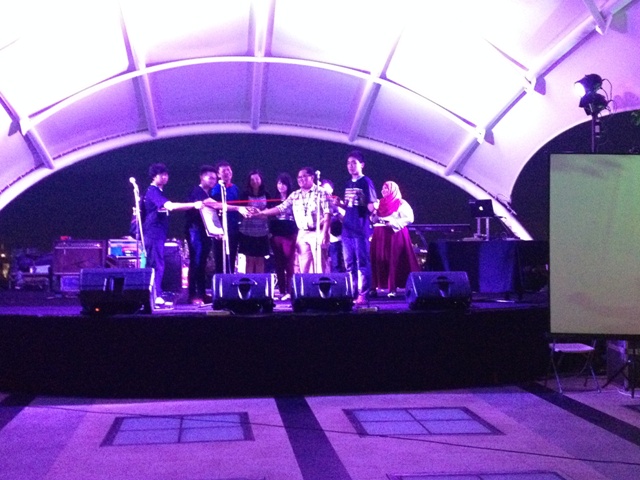 Highlight dari acara EUPHORIA adalah pemecahan rekor MURI berupa papan permainan ular tangga dengan konten IT terpanjang. Ide ini pertama kali diusulkan oleh dosen-dosen School of Computer Science yang kemudian dengan antusias direalisasikan oleh mahasiswa Teknik Informatika yang aktif dalam HIMTI di Kampus Alam Sutera dalam acara EUPHORIA. Papan permainan ular tangga ini dibuat sepanjang 25 meter dengan total 125 anak tangga. Tidak hanya dari segi ukuran, papan permainan ular tangga ini memasukkan fakta-fakta menarik seputar teknologi informasi yang mungkin belum banyak diketahui publik. Beberapa contoh fakta menarik tersebut adalah "20 jam video dari seluruh dunia diupload oleh YouTube setiap menit", "FaceBook ternyata menjadi tempat favorit untuk memutuskan cinta" dan masih banyak lagi fakta-fakta lainnya dalam papan permainan ular tangga ini. Dengan hasil karya tersebut, maka BINUS UNIVERSITY berhasil mencetak  rekor MURI dengan kategori "Papan Permainan Ular Tangga dengan Konten Informasi Teknologi Terpanjang" di dunia. Piagam rekor MURI tersebut ditanda tangani oleh Bapak Jaya Suprana, selaku, Selaku Ketua Rekor MURI Indonesia.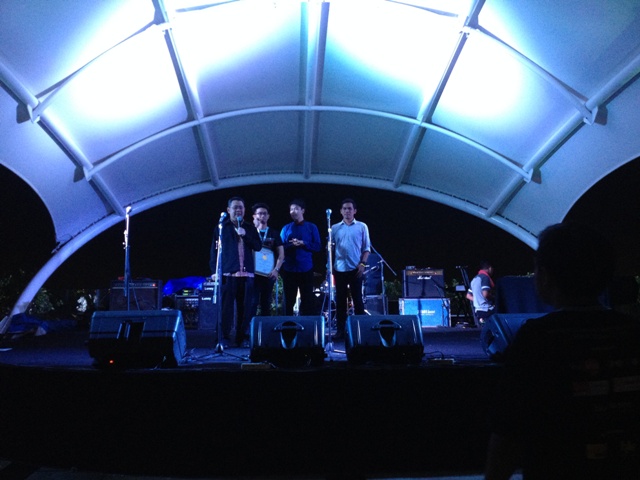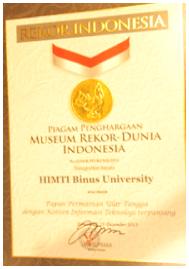 Papan ular tangga ini resmi dimainkan pertama kalinya pada acara EUPHORIA. Dalam acara tersebut, hadir pula Bapak Drs. Andreas Chang, MBA, selaku Vice Rector Student Affairs & Community Development, secara langsung memberikan selamat kepada BINUSIAN yang berhasil mendapatkan rekor MURI atas hasil karya yang mereka hasilkan. "Kami sangat berterima kasih atas dukungan BINUS UNIVERSITY serta seluruh BINUSIAN yang ikut berpartisipasi dalam pembuatan hasil karya ini hingga berhasil meraih rekor MURI". Ungkap Laksamana, selaku ketua panitia EUPHORIA.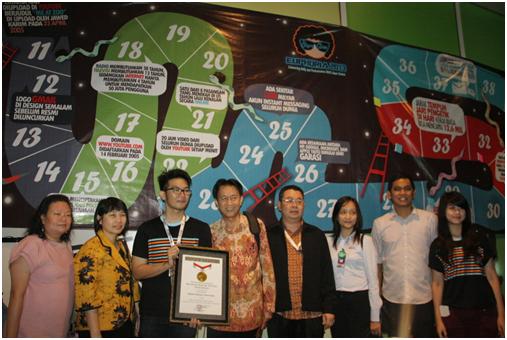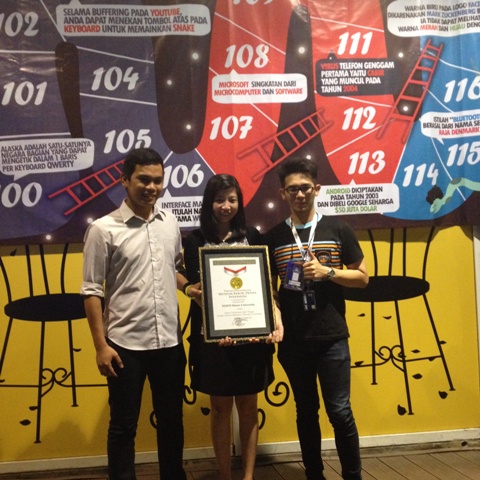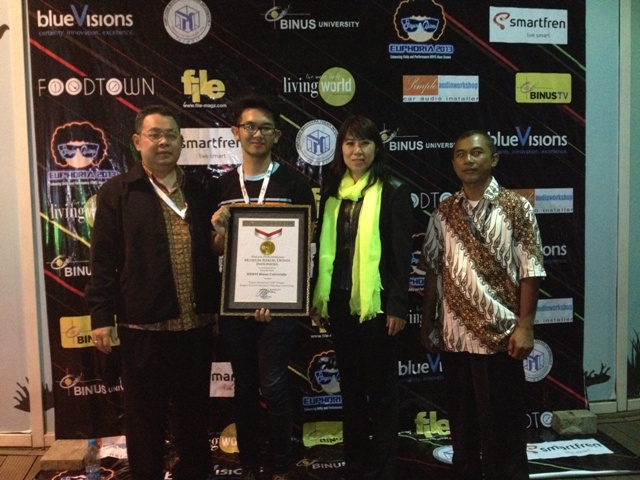 Sekali lagi, selamat kepada HIMTI BINUS University untuk pemecahan rekor MURI ini, semoga karya-karya lainnya dapat terus dihasilkan sebagai bentuk kreatifitas dan implementasi ilmu yang telah didapat baik didalam maupun di luar proses perkuliahan.