Himpunan Mahasiswa Teknik Informatika Universitas Bina Nusantara kembali mengadakan event tahunannya yang selalu ditunggu-tunggu oleh para mahasiswa Bina Nusantara yaitu, HIMTI Expo and Competition (HEXION) 2013 pada tanggal 16-21 Desember 2013. HEXION kali ini mengangkat tema "Experiencing Interactive Technology".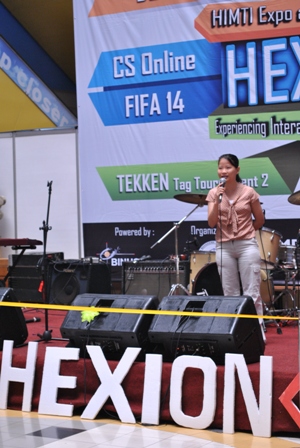 Kompetisi-kompetisi yang diadakan di HEXION 2013 ini tidak kalah seru dengan HEXION di tahun-tahun sebelumnya, ada Defense of the Ancient (DotA) 2, FIFA 14, Counter Strike Online (CSO), Tekken Tag Tournament 2, dan HIMTI.org web design. Kompetisi game pada HEXION kali ini diadakan di balkon lantai 2 dan 3 Kampus Anggrek. Antusiasme para pengunjung pada kompetisi-kompetisi yang diadakan membuat balkon lantai 2 dan 3 selalu ramai.
Expo kali ini juga dibuat sedikit berbeda dengan HEXION pada tahun-tahun sebelumnya, karena diadakan pameran hasil karya skripsi yang tentunya sangat keren dan menarik, misalnya game yang dibuat oleh para mahasiswa peminatan Interactive Multimedia, robot yang diciptakan oleh mahasiswa peminatan Intelligent System, dan masih banyak lagi. Bagi teman-teman yang ingin melihat seperti apa karya skripsi yang pernah dibuat oleh para mahasiswa Teknik Informatika Universitas Bina Nusantara, bisa langsung datang ke foodcourt kampus Anggrek untuk mencoba langsung aplikasi-aplikasi yang dipamerkan.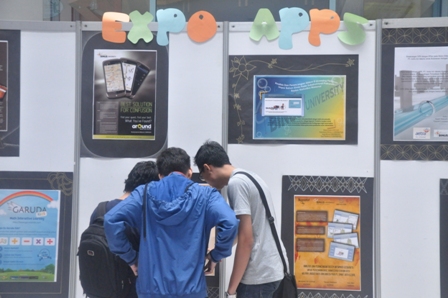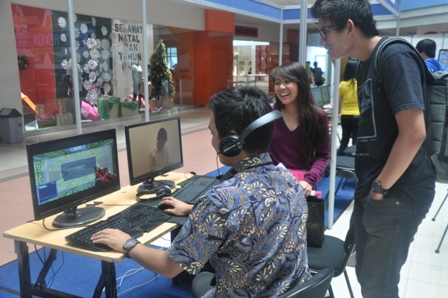 Tidak hanya kompetisi dan expo, HEXION 2013 juga kembali mengadakan seminar yang diadakan pada hari Rabu, 18 Desember 2013. Pada seminar ini, HIMTI bekerjasama dengan AMD dan pastinya seminar yang dibawakan sangat luar biasa karena dibawakan langsung oleh 2 pembicara dari AMD yang salah satunya adalah Alumnus Bina Nusantara. Setelah diadakan seminar, diadakan pula workshop dengan tema "Maximize Computing processing through Open CL Programming" pada tanggal 20 Desember 2013.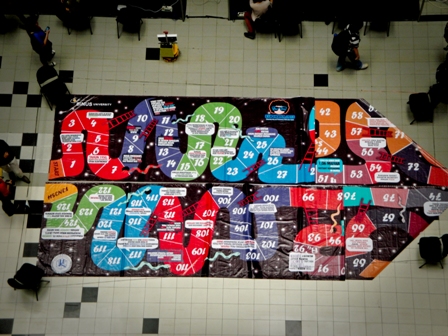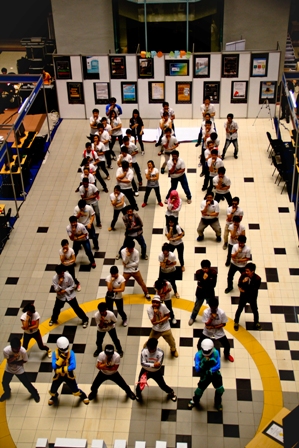 Menarik sekali bukan HEXION 2013? Tapi masih ada lagi yang membuat HEXION kali ini semakin menarik, pada hari Rabu, 18 Desember 2013 ada pemenang acara The Voice of Indonesia yaitu Billy Simpson yang menjadi Guest Star pada HEXION tahun ini. Billy Simpson membawakan beberapa lagu dan tentunya performance-nya yang sangat luar biasa telah menggetarkan kampus Anggrek Bina Nusantara. Tidak lupa juga, ada beberapa mini games yang diadakan di stand HIMTI di balkon lantai 3, di sini para pengunjung dapat memainkan permainan yang telah disiapkan untuk mendapatkan bermacam-macam hadiah yang menarik.