6 Mahasiswa Binus Jadi Google Ambassador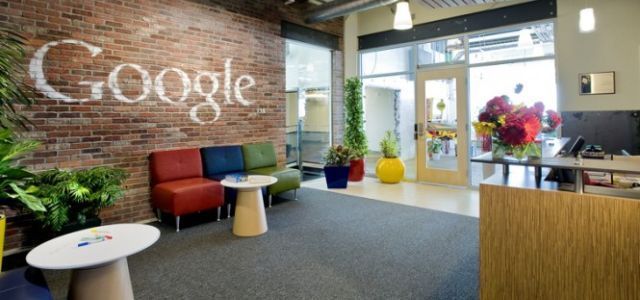 Jakarta – Binus University mengirimkan 6 mahasiswa School of Computer Science untuk menjadi Google Student Ambassador wilayah Asia Tenggara. Siapa saja mereka?
Adalah Krishna Nugraha Anindita, Ricky Adisaputra, Hengky Sucanda, Vivi Siska, Cassandra Liem, Rheza Aditya Pratama dan Janet Valentina yang berhasil meraih posisi tersebut beserta 30 mahasiswa lainnya dari Asia Tenggara. Dengan jumlah ini, Binus mengklaim sebagai salah satu kampus yang memiliki Google Ambassador terbanyak.
Program Google Student Ambassador adalah program tahunan dimana sejumlah mahasiswa pilihan dari sebuah perguruan tinggi menjadi duta Google bagi kampus dan negaranya.
Para Google Ambasador ini mengemban beberapa kewajiban, antara lain membantu memahami produk dan program yang dicanangkan oleh Google, membuat kegiatan di masing-masing kampus, bertindak sebagai kontak dari Google untuk perguruan tinggi yang diwakili, serta membantu Google untuk lebih mengenal masing-masing perguruan tinggi.
Selain melakukan beberapa kewajiban, para Google Student Ambassador ini akan berkesempatan untuk mendapat pelatihan dalam berbagai bidang, seperti kepemimpinan, kemampuan berkomunikasi, dan tentunya kesempatan untuk menjalin kerjasama dengan duta Google lainnya di seluruh dunia.
Keuntungan lain yang dapat diperoleh para Google Ambassador ini adalah peluang untuk melakukan magang/kerja praktek di Google. Indonesia mengirimkan wakilnya bersama dengan negara Asia Pasifik lainnya yakni Singapura, Korea, Jepang, India, Australia serta China.
"Tahun 2012 ini tahun pertama diselenggarakannya Google Ambassador di Indonesia dan kami sangat merasa bangga dan terhormat bahwa Binus menjadi salah satu perguruan tinggi dari Indonesia yang terpilih," ujar Michael Yoseph, Deputy Head of Computer Science School Binus University, dalam keterangannya.
Pemilihan Google Ambassador ini terbagi dalam dua tahap. Seleksi tahap pertama dilakukan oleh internal kampus. Dalam tahap ini para peserta harus menghadapi tiga tahapan untuk lolos sebagai calon Google Ambassador, yaitu seleksi profil melalui nilai dan pengalaman, tes wawancara dan presentasi. Sekitar 100 mahasiswa Binus mendaftar untuk mengikuti program ini dan kemudian dipilih menjadi 30 besar.
Setelah terpilih 30 besar peserta disaring lagi menjadi 10 besar. Peserta-peserta yang mengikuti tahap ini harus memberikan materi presentasi mengenai apa saja yang akan mereka lakukan nantinya apabila menjadi Google Ambassador.
Mereka yang lolos akan masuk seleksi tahap kedua yang dilakukan oleh pihak Google. Penilaian pada tahap ini dilakukan dengan memberikan pertanyaan melalui email kepada peserta seputar visi dan misi mereka saat terpilih menjadi Google Ambassador nantinya. Setelah melewati seleksi yang berlangsung selama tiga bulan, terpilihlah enam orang Google Ambassador untuk Asia Tenggara dari Binus.
Enam peserta Google Ambassador akan menghadiri Kick Off Ambasador Summit yang akan berlangsung pada tanggal 10-12 Juli 2012 di Google Singapura. Peserta akan mendapat pelatihan untuk menjadi duta Google di Indonesia dan Binus.
Tujuan dari Ambassador Summit ini sendiri adalah untuk menyediakan kesempatan bagi mahasiswa untuk berinteraksi dengan Google Ambassador dari Asia Tenggara serta untuk mempelajari berbagai produk dan program Google.
"Terpilihnya enam mahasiswa menjadi Google Ambassador ini diharapkan dapat meningkatkan brand awareness untuk Binus University, sedangkan untuk mahasiswa sendiri dapat memupuk semangat serta menjadi lebih termotivasi dalam berprestasi dan berinovasi," tandas Michael Yoseph
Published : http://inet.detik.com/read/2012/06/05/084637/1932799/398/6-mahasiswa-binus-jadi-google-ambassador?i991102105