Pekan Produk Kreatif Daerah 2013
PPKD atau Pekan Produk Kreatif Daerah adalah suatu acara dimana di dalamnya terdapat berbagai macam kegiatan, mulai dari ekshibisi sampai hiburan musik. Tahun 2013 ini PPKD sudah berlangsung untuk yang ke-tiga  kalinya dan diselenggarakan di Monas.
Binus University mendapatkan kehormatan untuk memamerkan hasil karya terbaik dari mahasiswanya. Tahun ini Binus University memamerkan hasil karya mahasiswa dari School of Computer Science yang terdiri dari jurusan Tehnik Informatika, Tehnik Informatika – Matematika, Tehnik Informatika – Statistika, Game Application Technology dan mobile Application Technology, serta Computer Engineering dari Faculty of Engineering .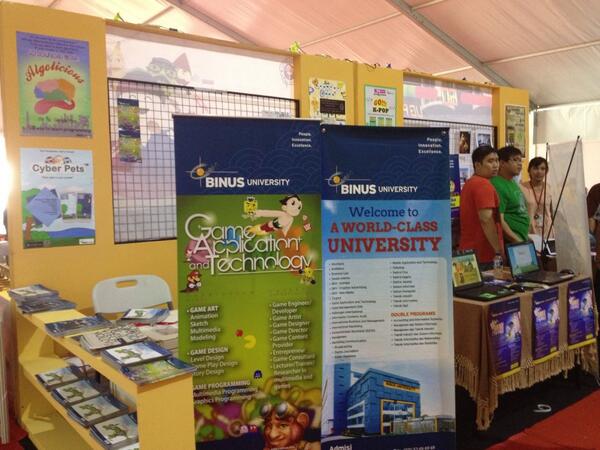 Karya – karya mahasiswa SoCS yang ditampilkan antara lain adalah Garuda Kids, Bermain dengan Sampah, Wayan, Kendo Boy, dan lain-lain.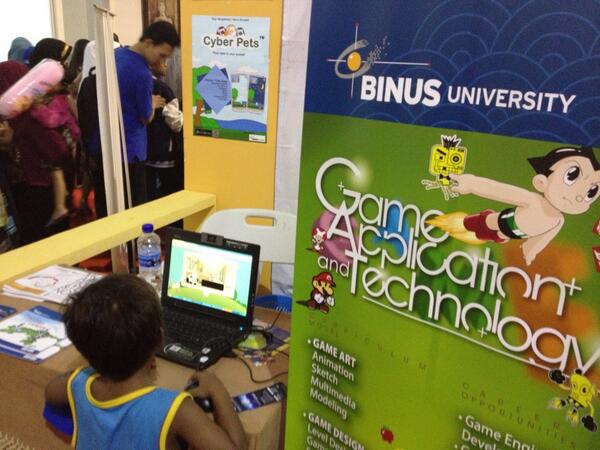 Pada hari ke-tiga tanggal 16 Juni 2013, Bapak Afan Galih Salman dan Bapak Michael Yoseph dari School of Computer Science mengadakan talk show mengenai Mobile Application Technology dan Game Application Technology.