Final BeeFest 2013 telah selesai dilaksanakan pada tanggl 6 Oktober 2013 kemarin bertempat di kampus Anggrek, BINUS University.
Acara Final ini meliputi kegiatan final BNPCHS, final presentasi dari Mobile Application Design and Concept, dan final presentasi Game Development.
Pemenang utama dari ketiga kategori perlombaan ini akan mendapatkan beasiswa penuh di jurusan Tehnik Informatika, SoCS, BINUS University.
Berikut adalah pemenang-pemenang dari masing-masing kategori :
1. BNPC-HS:
Juara Umum : Muhammad Rais Fathin M
Medali Emas : Stefano Chiesa Suryanto
Medali Emas : Alfonsus Raditya Arsadjaja
Medali Perak : Christian Anthony Setyawan
Medali Perak : Michael Wibawa
Medali Perak : Stacia Edina Johanna
Medali Perunggu : Alvian Prasetya
Medali Perunggu : Agus Sentosa Hermawan
Medali Perunggu : Caesar Stefanus
Medali Perunggu : Andi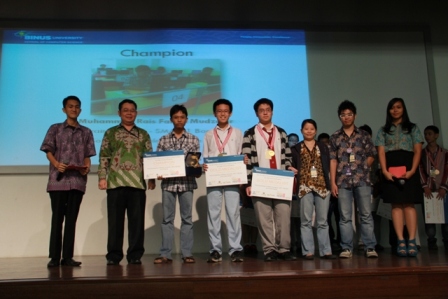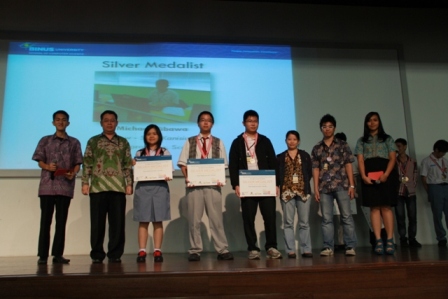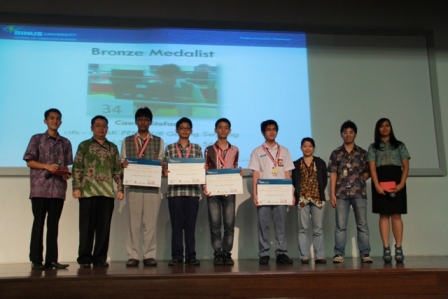 2. Mobile Application Design and Concept :
Juara 1 : Dionysius Hadipurnawan
Juara 2 : Dio Reza Maulana Hadi
Juara 3 : Boston Bilardo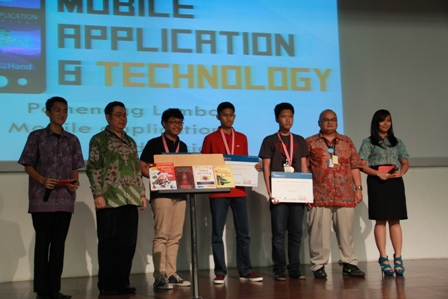 3. Game Development:
Juara 1 : Rizal Triwantoro
Juara 2 : Adam Jordan
Juara 3 : I Gede Agastya Darma L
Pemenang Dota : Team IV – Calvin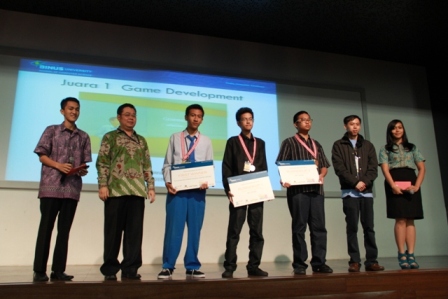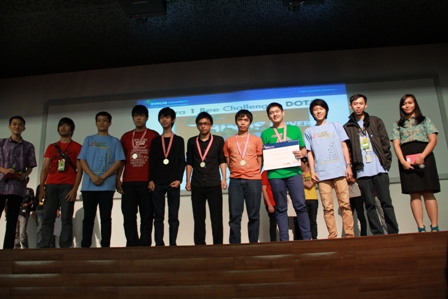 Selamat untuk semua pemenang. semoga semakin sukses dalam bidangnya dan untuk kedepannya.