Dosen SoCS – BINUS University Meraih Hibah Bergengsi Toray Science and Research Grant 2014
Pendahuluan
Dr. Widodo Budiharto, Lecturer Specialist Doctoral SoCS – BINUS University menorehkan prestasi lagi, selain Meraih Hibah Kompetensi Nasional DIKTI, kali ini pada tahun yang sama juga  berhasil meraih Hibah Toray Science and research Grant 2014 dari Indonesian Toray Science Foundation (ITSF), dengan judul " Electronic wheelchair berbasiskan Pembacaan Pikiran untuk pasien disabilitas" yang berhasil menyisihkan lebih dari 120 pelamar lainnya. Riset ini beranggotakan Bpk. Bayu Kanigoro, MT, serta melibatkan mahasiswa skripsi terbaik antara lain : Eric, Panca, Billy Surya serta akan dilanjutkan  oleh Jennifer Santoso dan Ivan Halim.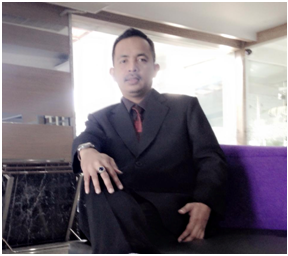 Dr. Widodo Budiharto, LS-S3 SoCS
ITSF has 3 programs:
1. Science and Technology Award
The awarding of the science and technology awards, to recognize outstanding achievements in the field
2. Science and Technology Research Grant
The awarding of the science and technology grants, to provide financial assistance for basic research in the field
3. Science Education Award
The awarding of the science education awards, to recognize creative & innovative contributions to effective science education in senior high schools
TORAY GROUP mengedepankan nanotechnology dalam operasionalnya dengan menggunakan senyawa kimia yang sintetis organik, kimia polimer dan bioteknologi sebagai teknologi utamanya. Sebagai tambahan bahwa selain bisnis dasarnya di bahan serat & textil serta plastik dan bahan kimia, Toray juga mempromosikan pertumbuhan secara global untuk produk berbasis bahan serat fiber komposit, produk kedokteran dan bahan farmasi, produk rekayasa dan lingkungan termasuk perawatan air/ water treatment dan pengembangannya di area bisnis lain.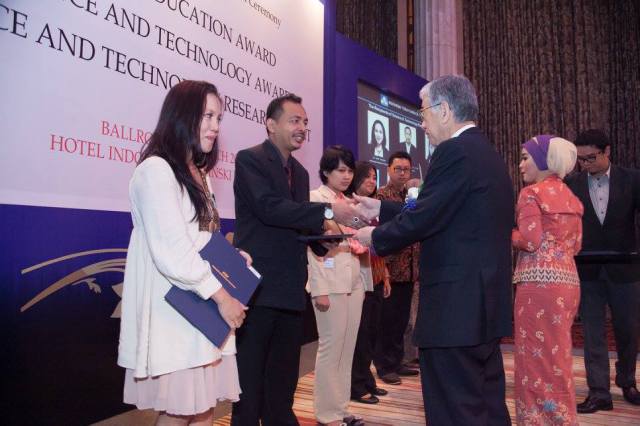 Penghargaan Penerima Toray Science and Research Grant 2014
Framework Kursi Roda elektronik
Tujuan dari penelitian ini adalah pengembangan sistem kendali kursi roda dengan menggunaakan sinyal EEG yang ditangkap oleh devais yang bernama neuroheadset. Usulan arsitektur pada penelitian ini untuk mencapai tujuan yang diharapkan adalah dengan menghubungkan devais neuroheadset ke kendali embedded yang berbasiskan prosessor Intel  yang menejermahkan sinyal EEG menjadi perintah penggerak seperti belok kiri, kanan, maju, dan berhenti. Perintah-perintah tersebut diterjemahkan ke dalam bentuk sinyal elektrik Pulse Width Modulation yang diberikan ke motor terhubung ke roda pada kursi sehingga user dapat menggerakan motor tersebut dengan menggunakan pikiran. Kontribusi pada penelitian ini adalah menolong pasien yang mempunyai keterbatasan untuk mendapatkan kehidupan yang lebih baik setiap hari.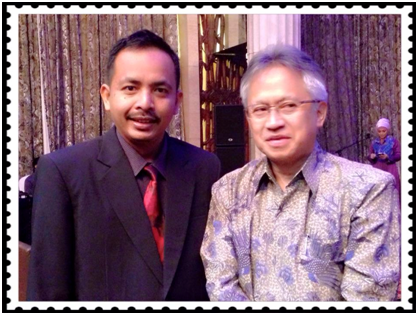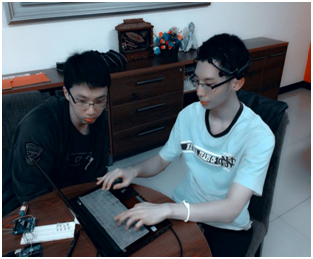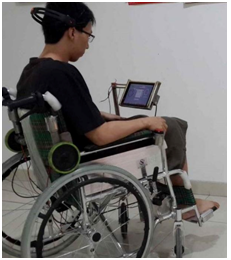 Selain itu, beliau menorehkan prestasi lagi sebagai satu satunya dari BINUS University yang dapat masuk pada top rangking ke 84 dari 498 scientist terbaik se Indonesia. Dengan nilai H-INDEX 11 dan CITASI 410, sesuatu nilai yang sangat sulit diraih tanpa kerja keras dan kontinuitas di dalam penelitian dan publikasi. Dr. Widodo Budiharto telah menerbitkan 45 buku Komputer /Robotics serta telah memublikasikan lebih dari 30 paper internasional terindex SCOPUS.
Informasi lengkap di http://www.webometrics.info/en/node/96