Dankook University – FULL SCHOLARSHIP Short Course to Korea
Dankook University, is offering a short course scholarship for SoCSstudents.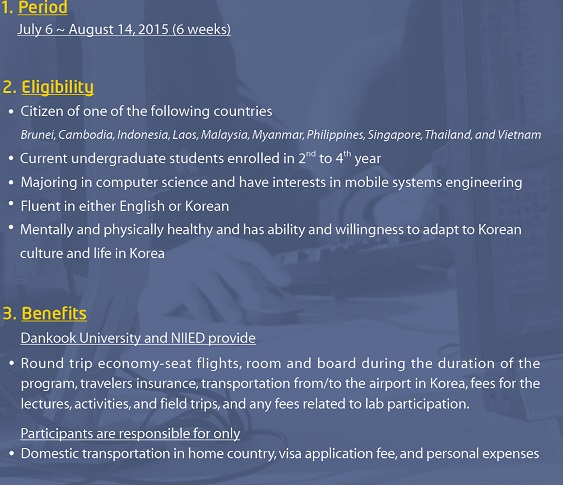 how to apply :
scanned copies of application documents to iss@dankook.ac.kr
send the original copies to :
Office of International Affairs, #314 International Hall, Dankook University, 152 Jukjeonro, Sujigu, Yonginsi. Gyeonggido, Korea ( postal code 448-701)
Application deadline : May 13, 2015.
For Application form you can download here. and for the details of information, you can download here.