Partisipasi Mahasiswa School of Computer Science BINUS pada PIMNAS KE-28 tahun 2015 di Kendari, 5-9 Oktober 2015
PIMNAS (Pekan Ilmiah Mahasiswa Nasional) merupakan sebuah ajang kompetisi karya kreatif mahasiswa Diploma dan S1 tingkat nasional yang diadakan oleh DIKTI, yang diikuti oleh mahasiswa dari berbagai bidang dan dari bermacam penjuru Indonesia. Seluruh karya kreatif dari mahasiswa di seluruh Indonesia diseleksi secara ketat oleh DIKTI dimana mahasiswa dengan karya terbaik diundang untuk mempresentasikan karya dan posternya pada PIMNAS.
Pada tahun ini, PIMNAS diadakan di Universitas Halu Oleo Kendari, Sulawesi Tenggara pada tanggal 5-9 Oktober 2015. Untuk ke sekian kalinya, School of Computer Science mewakili Universitas Bina Nusantara berhasil meloloskan 1 tim untuk hadir dan ikut berkompetisi di Kendari. Tim yang ikut serta terdiri dari Denanir Fadila, Kenji, Adnan Qurais, dan Denny Agustira yang merupakan mahasiswa Computer Science dari kampus Alam Sutera.
Tim ini berpartisipasi di PIMNAS ke-28 dalam kategori PKM-KC (Program Kreativitas Mahasiswa-Karsa Cipta) dengan hasil karya mereka yang diberi judul "Perancangan Aplikasi Sosial Media Berbasis Kuliner".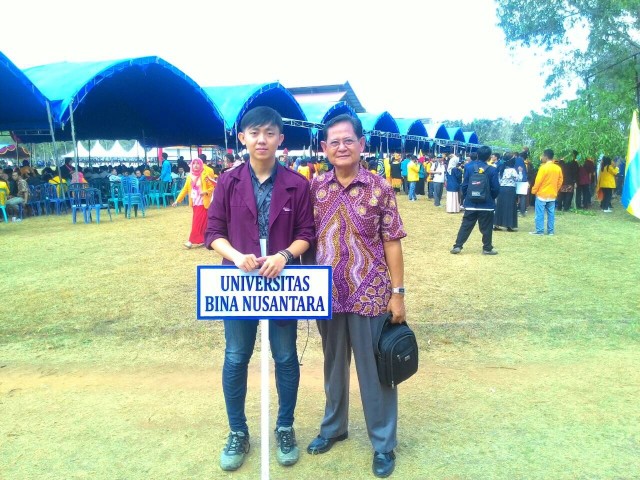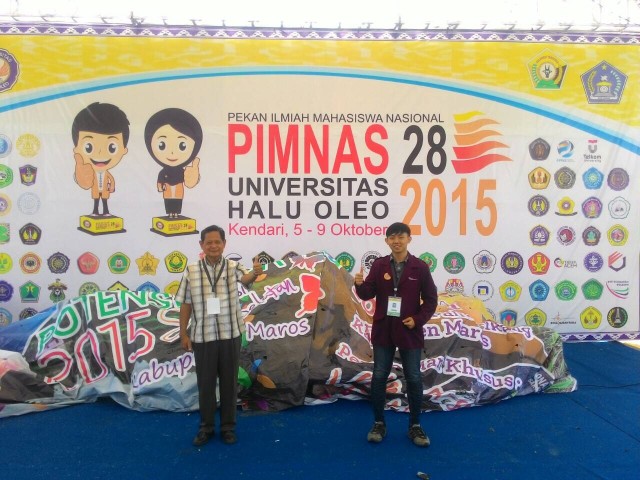 Denny Agustira sebagai perwakilan dari tim hadir di Kendari dengan didampingi oleh dosen pembimbing mereka yakni Drs. Antonius Herusutopo, B.E., M.Sc. untuk mengikuti rangkaian kegiatan PIMNAS ke-28. Rangkaian kegiatan dimulai dengan presentasi produk PKM pada hari Selasa, 6 Oktober 2015, penilaian poster produk pada Rabu, 7 Oktober 2015, serta dilanjutkan dengan pengumuman pemenang pada hari Kamis, 8 Oktober 2015.
Keikutsertaan Universitas Bina Nusantara pada ajang PIMNAS ke-28 ini menunjukkan bahwa karya mahasiswa Computer Science merupakan karya yang unggul dan mampu untuk bersaing dengan seluruh universitas di Indonesia.