Kompetisi-kompetisi yang akan diikuti selama di Jollybee antara lain:
---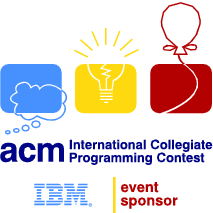 ACM International Collegiate Programming Contest (disingkat ACM-ICPC atau hanya ICPC) adalah kompetisi pemrograman tahunan multi-tier kompetitif di antara universitas-universitas di dunia. Kontes ini disponsori oleh IBM. Berkantor pusat di Baylor University, dengan daerah otonom di enam benua, ICPC diarahkan oleh Profesor Baylor yaitu William B. Poucher, Direktur Eksekutif, dan beroperasi di bawah naungan Association for Computing Machinery (ACM). BINUS University mengikuti dua lomba regional dari negara berikut:
Indonesia
Malaysia
Singapore
Taiwan
Thailand
---

CompFest (Computer Festival) adalah event tahunan yang diselenggarakan oleh Mahasiswa Fakultas Ilmu Komputer Universitas Indonesia yang terdiri dari berbagai kompetisi IT dengan lingkup nasional. Beberapa kategori lomba yang diadakan oleh compfest antara lain:
Competitive Programming Contest
Indie Game Ignite
Hackathon
Capture the Flag
Business-IT Case
---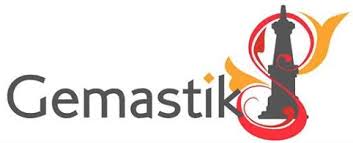 Gemastik (paGelaran Mahasiswa Nasional TIK) adalah ajang tahunan yang diadakan Direktorat Jenderal Penguat Riset dan Pengembangan dari Kementerian Riset, Teknologi dan Pendidikan Tinggi (Kemenristekdikti). terdapat beberapa kategori lomba yang diadakan oleh Gemastik, antara lain:
Pemrograman
Pengembangan perangkat lunak
Data mining
Keamanan jaringan & sistem informasi
Animasi
Piranti cerdas & Embedded system
Design user interface
Pengembangan bisnis TIK
Pengembangan aplikasi permainan
---

IDEAFUSE diselenggarakan oleh STMIK – STIE Mikroskil untuk tingkat perguruan tinggi di seluruh Indonesia. Bertujuan sebagai ajang uji kemampuan dalam berbagai kategori di bidang informatika untuk tingkat mahasiswa. Terdiri dari dua kategori, yaitu ACM ICPC Multi-Provincial dan IT Innovation. Masing-masing event menargetkan jumlah peserta yang hadir antara 200 – 300 orang. Penyelenggaraan IDEAFUSE 2016 didukung oleh berbagai pihak seperti ACM (Associative for Computing and Machinery), APTIKOM (Asosiasi Perguruan Tinggi Informatika dan Ilmu Komputer) dan Kopertis Wilayah-I Sumut.
---