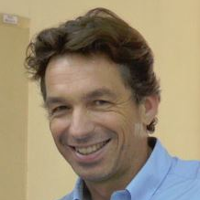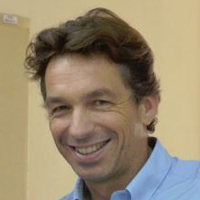 Prof. Dr. Fabrice Meriaudeau
Burgundy University, Le2i – Laboratoire Electronique, Informatique et Image, France Universiti Teknologi PETRONAS, Director of Institute of Health and Analytics, Malaysia
Fabrice MERIAUDEAU was born in Villeurbanne, France, on March 18, 1971. He received both the master degree in physics at Dijon University, France as well as an Engineering Degree (FIRST) in material sciences in 1994. He also obtained a Ph.D. in image processing at the same University in 1997. He was a postdoc for a year at The Oak Ridge National Laboratory. He is currently "Professeur des Universités" and Director of the Le2i (UMR CNRS), which has more than 200 staff members. His research interests were focused on image processing for non-conventional imaging systems (UV, IR, polarization…) and more recently on medical/biomedical imaging. He has coordinated an Erasmus Mundus Master in the field of Computer Vision and Robotics from 2006 to 2010 and he was the Vice President for International Affairs for the University of Burgundy from 2010 to 2012. He has authored and co-authored more than 150 international publications and holds three patents. In 2016 he joined the Universiti Teknologi PETRONAS as a full professor and was recently appointed as the Director of the Institute Health and Analytics.
Abstract
Machine Learning and Deep Learning approaches for Retinal Disease Diagnosis
Diabetic retinopathy, Age-related macular degeneration as well as glaucoma are the main retinal diseases. Suffering from these can lead to blindness and their progression in developed and developing countries raises high concerns. Therefore, effective and early diagnosis and treatment are highly desired. Currently, retinal medical imaging is one of the main diagnostic means for eye diseases. This talk will address the latest Computer Aided Diagnosis techniques applied to spectral-domain optical coherence tomography (SD-OCT) as well as Fundus Images. It will cover the basis of preprocessing to machine learning with approaches based on Bag of Features, Bag of Word, Feature reduction, as well as the latest Deep Learning architectures either used for segmentation (vessels) or classification.
---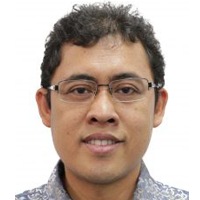 Dr Eng. M. Ivan Fanany
Head of Machine Learning and Computer Vision Lab,
University of Indonesia
Dr. Fanany is a researcher and lecturer at Faculty of Computer Science, Master of Information Technology, and Graduate School of Biomedical Engineering.– The University of Indonesia. His research interests are data science and machine learning for a broad range of applications such imaging science and engineering, remote sensing, biomedical, automobile, and robotics. One of his current scientific activity is a reviewer of Elsevier Journal of Computer Methods and Programs in Biomedicine and Springer Neural Computing and Applications.
---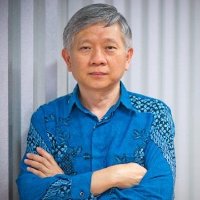 Mr. On Lee
CEO & CTO of GDP Labs, CEO & CTO of KASKUS and CTO of GDP Venture
On Lee is the Chief Technology Officer (CTO) at GDP Venture, GDP Labs and Kaskus. He has over 30 years of experience in internet, mobile, consumer and enterprise software development. He has built teams to start strategic new products in startup and large companies in the USA, Indonesia, China and India.
On Lee has held various management and technical positions as a co-founder, Chief Technology Officer (CTO), Executive Vice President of Engineering, and engineer in both startup and Fortune 500 companies. Currently, he is also trusted as Kaskus Chief Operating Officer (COO).