Seleksi Nasional Indoensia Up (Id.UP) 2018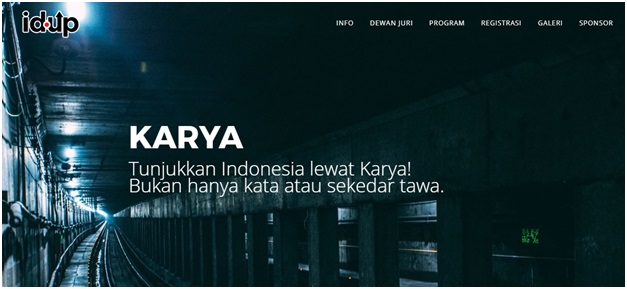 Kementrian Komunikasi dan Informatika menyelenggarakan Seleksi Nasional Indonesia Up 2018 agar lebih banyak karya TIK berkualitas Indonesia ikut serta dalam ASEAN ICT Awards (AICTA) yang akandiadakan di Bali, Desember 2018.
AICTA adalah  program prestisius yang disetujui oleh Menteri terkait telekomunikasi di negara ASEAN. AICTA juga menawarkan kesempatan bisnis dan mempromosikan hubungan untuk meningkatkan kekuatan TIK ASEAN. Sejalan dengan target yang dicanangkan Presiden Jokowi bahwa Indonesia harus dapat menjadi "DIGITAL ENERGY of ASIA". Program Seleksi Nasional Indonesia UP ini menjadi pendorong untuk meningkatkan pertumbuhan karya digital Indonesia.
Menurut Septiana Tangkary selaku Direktur Pemberdayaan Industri Informatika dan Ketua Panitia Indonesia UP 2018, "Indonesia menjadi tuan rumah ASEAN ICT Award 2018 yang telah diikuti sejak 2012. Seleksi Nasional Indonesia UP adalah upaya agar karya Teknologi Informatika yang ikut akan lebih banyak dan juga berkualitas."
Proses pendaftaran Id.UP 2018 dimulai sejak tanggal 24 Mei 2018 hingga 6 Juli 2018. Penentuan finalis pada tanggal 9 – 13 Juli 2018 dan penetapan serta penganugerahan akan dilakukan pada 16 Juli 2018. Ada 6 kategori yang dilombakan, yakni : Public Sector, Private Sector, Corporate and Social Responsibility, Digital Content, Startup Company dan Research and Development. Proses pendaftaran dan informasinya dapat diakses melalui www.idup.hub.id.
Pada kompetisi Indonesia UP ini, Kemenkominfo turut didukung oleh para tokoh-tokoh TIK baik dari akademisi, komunitas dan juga sector swasta. Indonesia UP ini diselenggarakan oleh Kementerian Komunikasi dan Informatika melalui Direktorat Jenderal Aplikasi Informatika, bila ada pertanyaan dapat ditanyakan kepada Penyelenggara Indonesia UP melalui seleksnas@mail.kominfo.go.id.