Wisuda 58 BINUS University – Empowering Self to be A Global Citizen
Wisuda 58 Universitas Bina Nusantara, Rabu, 1 Agustus 2018. School of Computer Science pada wisuda ini mengantarkan 537 mahasiswa menjadi wisudawan dan lulusan BINUS untuk menjadi bagian dari masyarakat Indonesia yang siap mempraktekan kemampuan mereka dalam bidang teknologi.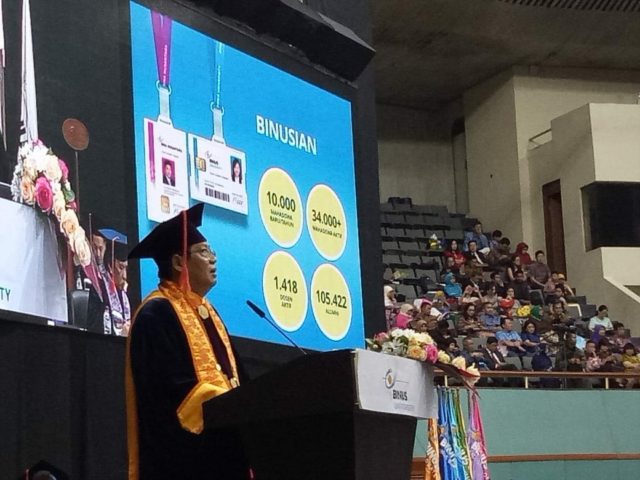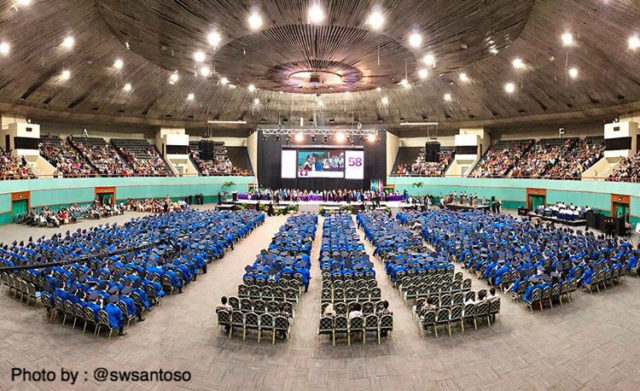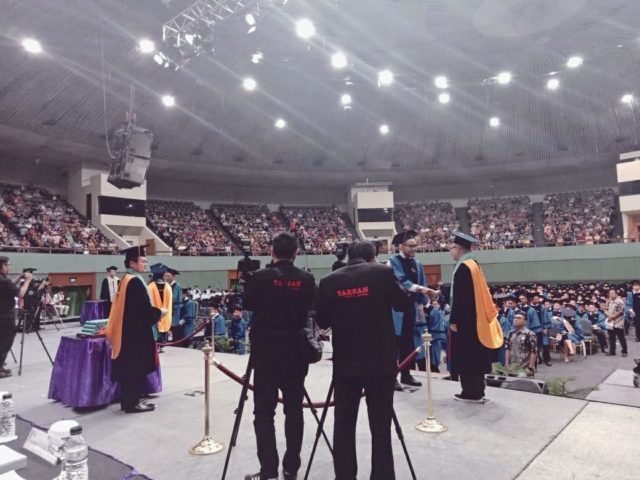 Jumlah lulusan masing-masing Program adalah : 482 lulusan Program Computer Science, 28 Lulusan Game Application and Technology, 9 lulusan Mobile Application and Technology, 11 lulusan Computer Science & Mathematics, serta 7 lulusan Computer Science & Statistics. Menurut hasil survey, 82 % lulusan tahun ini telah bekerja baik perusahaan  international maupun nasional juga berwirausaha.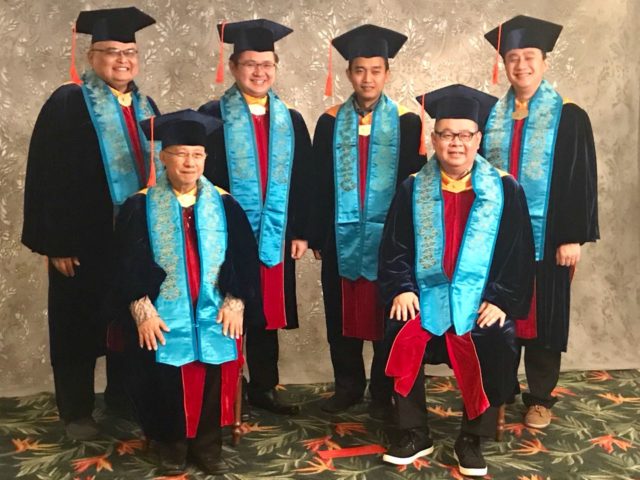 Berikut adalah lulusan berprestasi SoCS yang meraih penghargaan Summa Cum Laude:
No.
Nama
IPK
Program
1
Jevon Averill
3.96
Computer Science
2
Evelyn Yoesephine
3.96
3
Tiffany
3.95
4
Hans Christian
3.94
5
Phie Albert Prianto
3.94
6
Anton Wibowo
3.93
7
Rudy Putra
3.93
8
Kevin Yulianto
3.93
9
Kevin Kurniawan
3.92
10
Adelia
3.91
11
Nando Sang Putra
3.91
12
Fernando Prayogo
3.92
Mobile Application and Technology
13
William Ryandinata
3.97
Computer Science & Mathematics
14
Ricky Kurniawan
3.93
15
Caroline
3.94
Computer Science &Statistics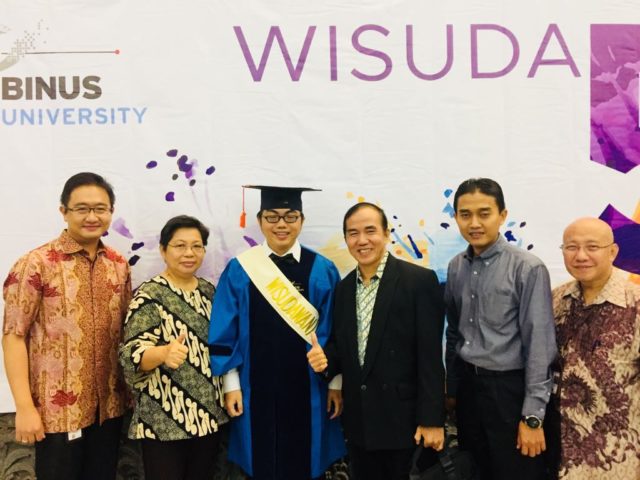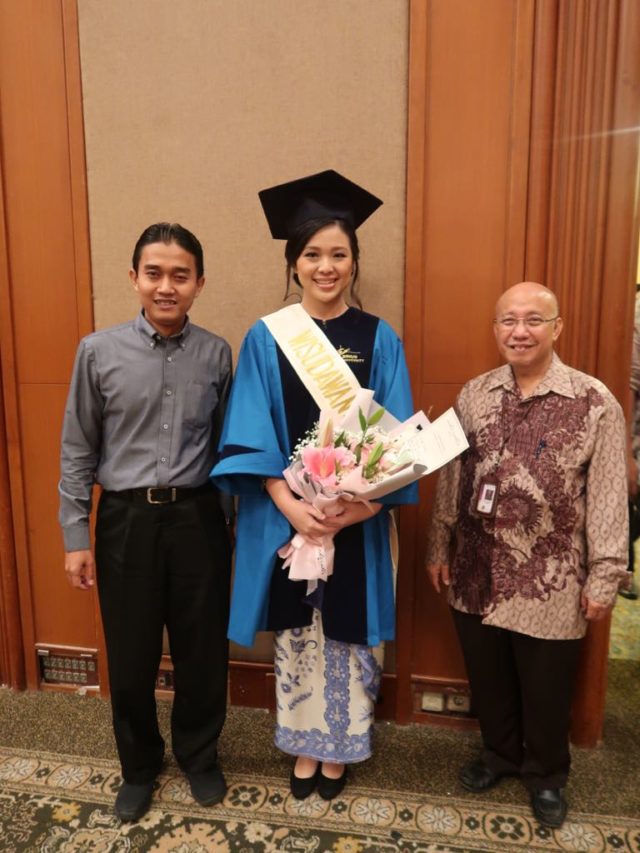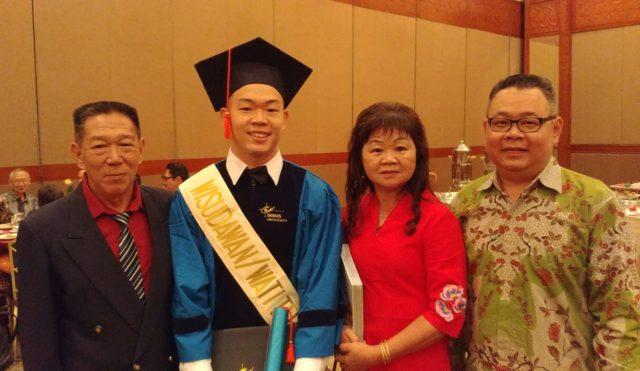 Dekan School of Computer Science, Bapak Fredy Purnomo, S.Kom., M.Kom melantik mahasiswa berprestasi di atas dan juga berharap agar Mahasiswa terbaik lulusan School of Computer Science BINUS ini tetap dapat terus mengembangkan diri dan berkontribusi kepada masyarakat luas, seperti tema yang diangkat pada wisuda ini "Empowering Self to be A Global Citizen".
Selamat kepada semua wisudawan / wisudawati, semoga sukses selalu menyertai.