Visit of Dr. Ming-Zheng Shieh, Assistant Professor at National Chiao Tung University, Taiwan
Dr. Ming-Zheng Shieh dari National Chiao Tung University Taiwan melakukan kunjungan ke BINUS University khususnya School of Computer Science pada tanggal 26-27 September 2018. Dr. Ming-Zheng Shieh merupakan Assistant Professor di bidang Information Technology Service Center dan menjadi coach dari programming team National Chiao Tung University.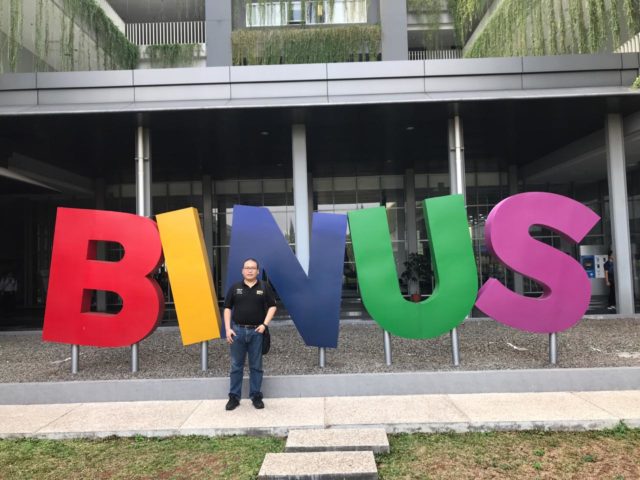 Dalam kunjungan ke Binus ini, beliau menjadi guest lecturer dan external examiner pada mata kuliah Algoritma dan Pemrograman di Kampus Kemanggisan dan Kampus Alam Sutera, menjadi pembicara pada Create Sharing Knowledge dengan topik IoT Talk Platform and Smart Campus in National Chiao Tung University yang diadakan di Kampus Syahdan, serta mengadakan diskusi yang berkaitan dengan materi perkuliahan di jurusan Computer Science. Diharapkan dengan kunjungan beliau ini, akan mempererat kerja sama antara School of Computer Science Binus University dengan National Chiao Tung University.