Create sharing Knowledge : Implementation of Dynamic Programming
Dr. Steven Halim, Senior Lecturer dari National University of Singapore (NUS), menjadi pembicara kegiatan Create Sharing Knowledge (CSK) yang diadakan oleh Scool of Computer Science. Topik yang dibawakan pada CSK kali ini adalah Implementation of Dynamic Programming.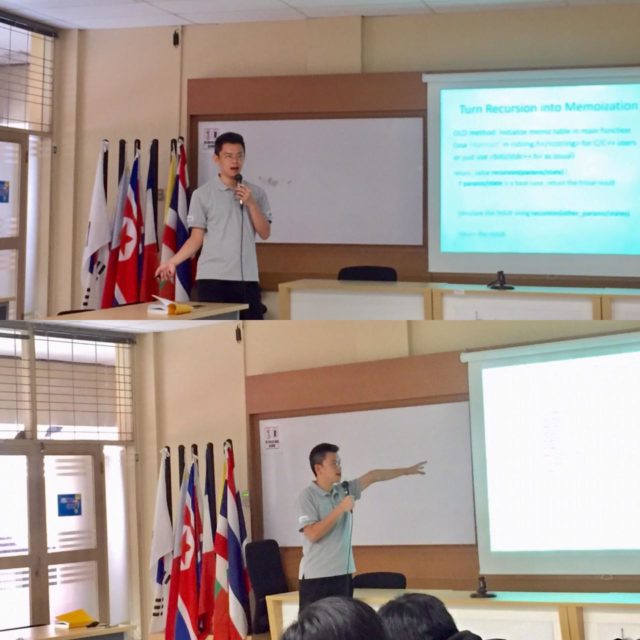 Topik ini mendukung mata kuliah Algoritma dan Pemrograman, Struktur Data serta Perancangan Analisis Algoritma. Diharapkan dengan adanya kegiatan CSK dengan topik di bidang programming ini dapat menambah wawasan pengetahuan dalam bidang tersebut dan mendorong para dosen untuk menerapkan keahlian pada bidangnya.