Appreciation Day Session II November 2018
Appreciation Day session II di tahun 2018 ini, merupakan pemberian penghargaan kepada para BINUSIAN berprestasi yang terhitung dimulai dari bulan Januari hingga Juni 2018. Acara ini dilaksanakan pada tanggal 28 November 2018 yang bertempat di Auditorium Kampus Anggrek, BINUS University dan dihadiri oleh Bpk Johan, selaku Wakil Rektor bidang Kemahasiswaan. School of Computer Science dengan team lomba-nya, PETIR (Cyber), Jollybee Programming Team, dan Ureeka Product Team berhasil mendapatkan aneka penghargaan dari berbagai lomba. Masing-masing mahasisea yang berprestasi ini menerima hadiah yang diberikan secara langsung oleh Pak Johan dan berfoto bersama.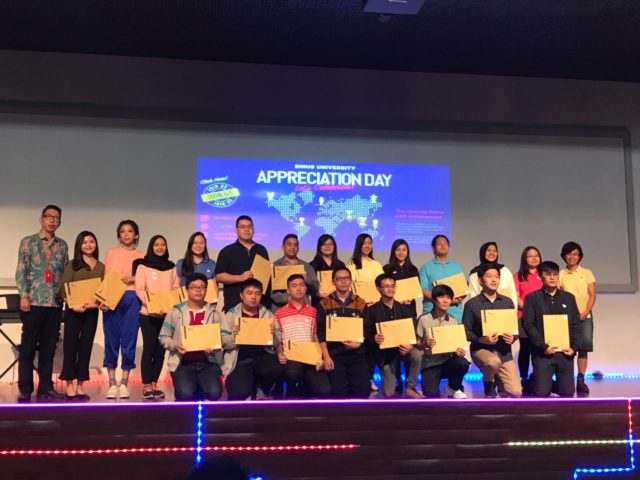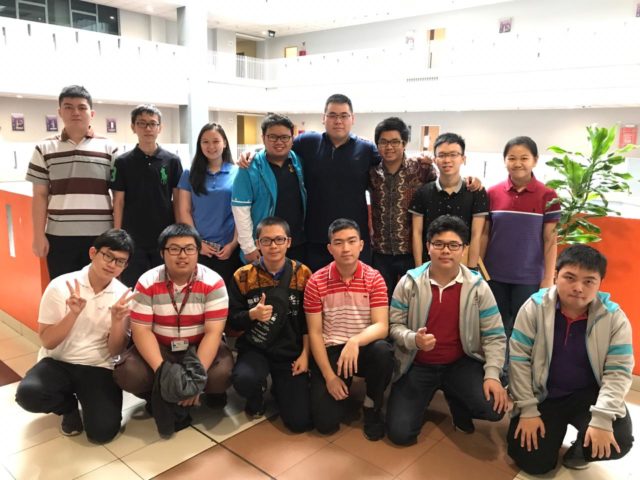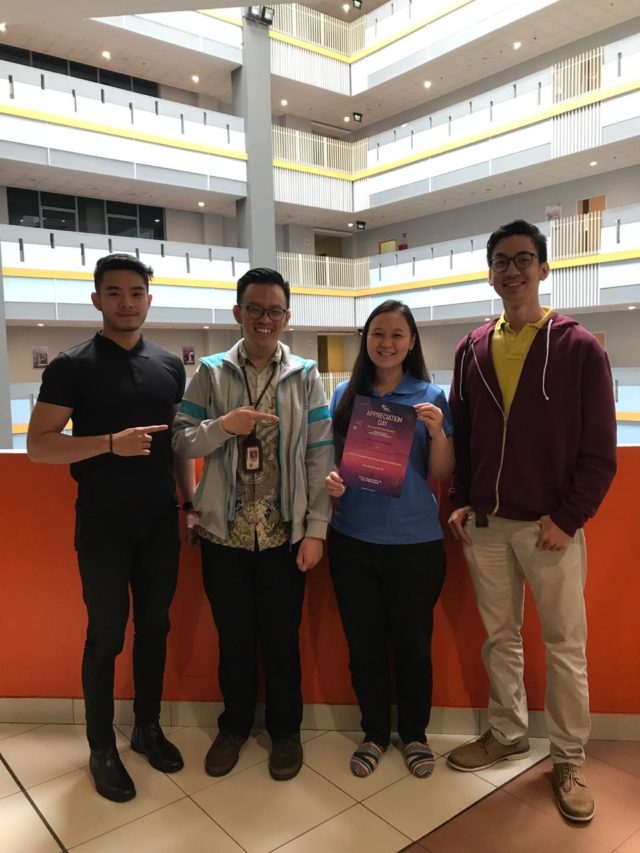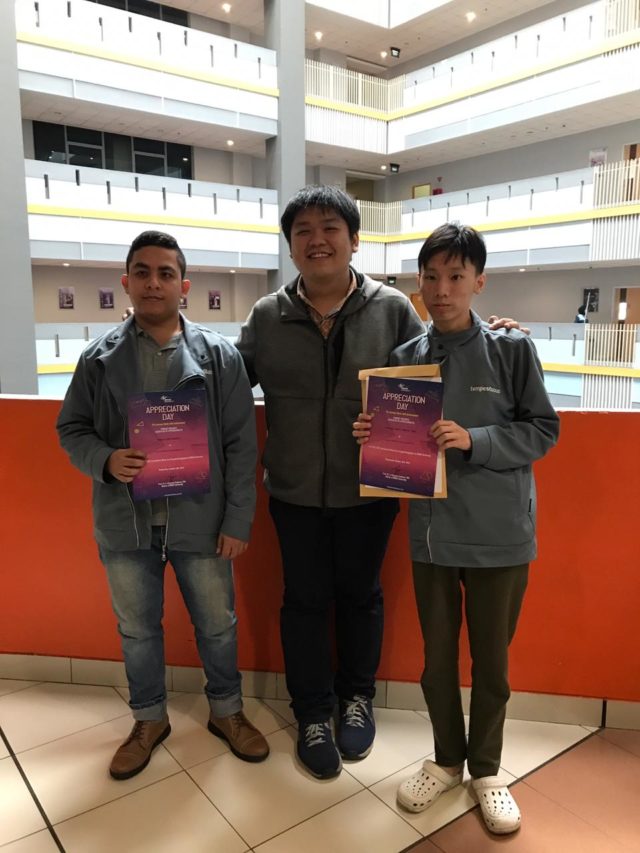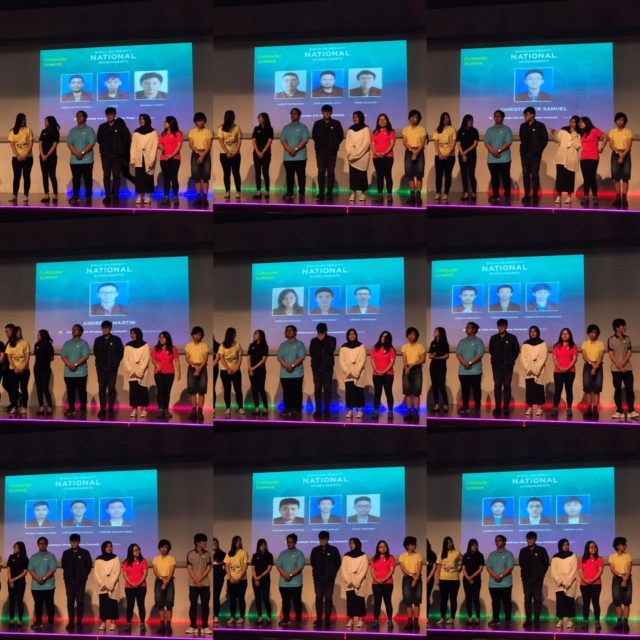 Selamat untuk mahasiswa mahasiswi School of Computer Science atas penghargaan yang diraih, semoga pencapaian ini memacu semangat kepada teman-teman lainnya. Tetap semangat dan terus tingkatkan prestasi.