Studi Banding HIMAKOM UGM Dengan HIMTI Binus University
Pada tanggal 16 Maret 2019 ini, HIMAKOM UGM mengadakan kegiatan studi banding dengan HIMTI yang bertempat di Kampus Anggrek, BINUS University. Kegiatan studi banding ini dibuka oleh sambutan dari Head of Computer Science Program, School of Comouter Science, BINUS University, Bp. Derwin Suhartono dan Dean of School of Computer Science, Bp Fredy Purnomo.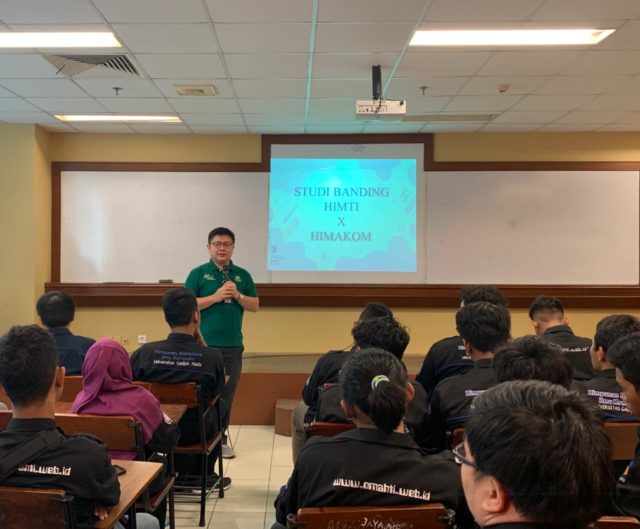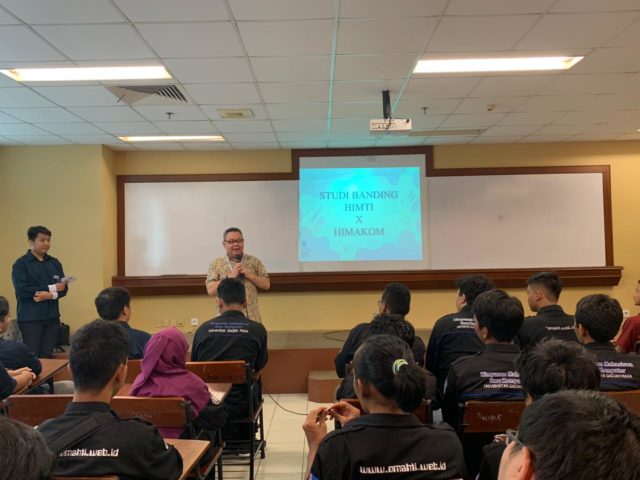 Dalam kegiatan ini, HIMTI Binus dan HIMAKOM saling berdiskusi mengenai pengelolaan organisasi kemahasiswaan masing-masing dan menjelaskan susunan organisasi, program kerja, hingga event-event yang diadakan. Selain melakukan diskusi, diadakan juga Campus Tour di Kampus Anggrek untuk memperkenalkan fasilitas yang tersedia di BINUS University kepada HIMAKOM UGM.
Semoga diskusi bersama yang sudah dilakukan dapat memperat hubungan kedua pihak dan mampu meningkatkan kinerja kedua organisasi.