Seminar Bank Mandiri Bekerjasama dengan Kalibrr dan BINUS University : What The Hack
Bank Mandiri bekerjasama dengan Kalibrr dan BINUS University menyelenggarakan seminar dan sosialisasi Hackathon Bank Mandiri yang bernama What the Hack (https://www.bankmandiri.co.id/mandiri-hackaton). Hackathon ini berhadiah total 100jt dan juga banyak benefit lainnya dari Bank Mandiri.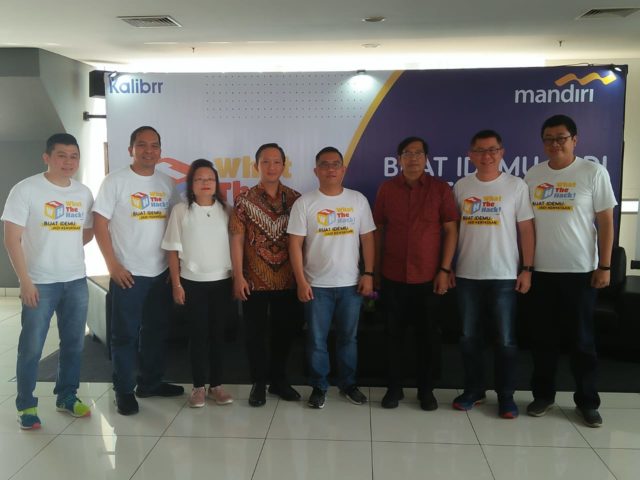 Seminar mengenai transformasi digital Bank Mandiri dan sosialisasi hackathon What the Hack ini dibawakan langsung oleh Bapak Rico Usthavia Frans – Direktur Teknologi Informasi dan Operasi Bank Mandiri, beserta tiga Senior Vice Presiden Bank Mandiri yang juga merupakan alumni BINUS University, yaitu : Bapak Sunarto Xie, Bapak Victor Korompis, dan Bapak Daniel Subianto.  Para mahasiswa sangat antusias dalam mendengarkan materi dan melemparkan pertanyaan kepara para pimpinan Bank Mandiri dan juga aktif berpartisipasi dalam permainan-permainan singkat berhadiah yang diadakan selama seminar. Di acara ini Bank Mandiri juga memberikan hadiah untuk para pemenang kompetisi pre-event di mana para mahasiswa diminta untuk membagikan ide kreatif mereka tentang "The Future of Our Banking Industry" di social media mereka. Pemenang dipilih dari jumlah like yang mereka dapatkan.
Jajaran pimpinan BINUS University, antara lain Bapak Harjanto Prabowo, Ibu Meyliana, dan Bapak Ivan Sangkereng menyambut Bank Mandiri dan juga mendukung para mahasiswa untuk mengikuti hackathon ini.