Studi Banding Prodi Teknik Informatika Universitas Surabaya ke SoCS BINUS University
Pada hari Rabu, 31 Agustus 2019, rombongan dari Universitas Surabaya yang diwakili oleh Budi Hartanto (Ketua Jurusan Teknik Informatika), Lisana (Kepala Lab Multimedia Computing), Joko Siswantoro (Kepala Lab Intelligent System), Ellysa Tjandra (Kepala Lab Enterprise System and Applied Network), Dhiani Tresna Absari (Koordinator Konsentrasi Sistem Informasi), dan Ng Melissa Angga (Koordinator Konsentrasi Multimedia), melakukan studi banding ke BINUS University khususnya di School of Computer Science dan School of Information System.
.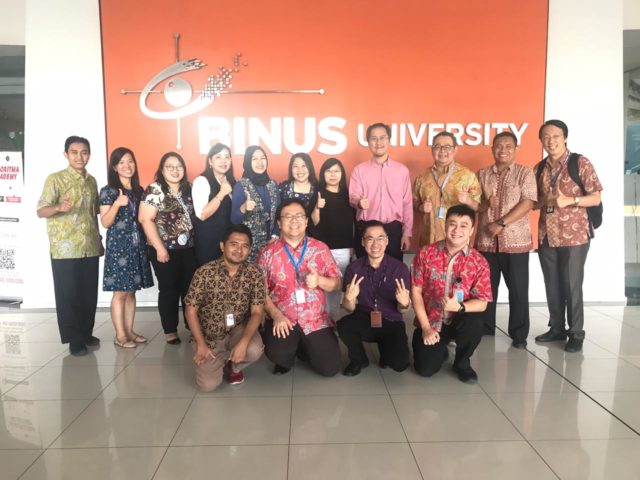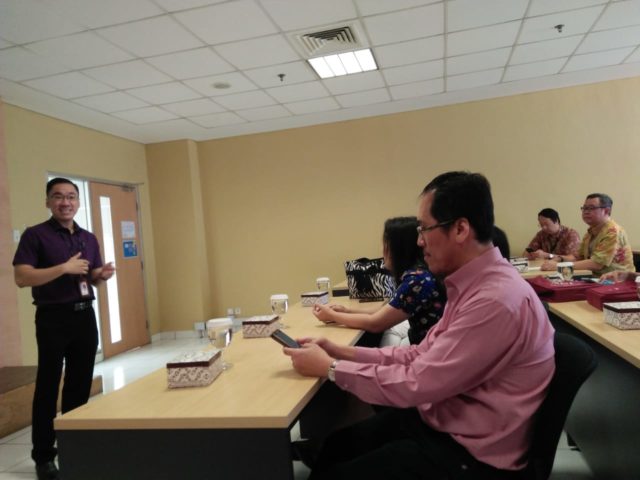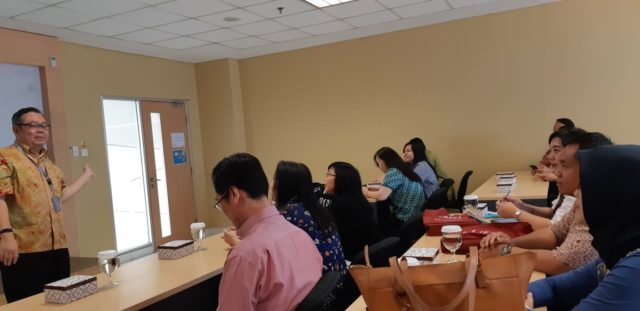 SoCS yang diwakili oleh Bapak Fredy Purnomo dan tim, serta SIS yang diwakili oleh Bapak Yohannes Kurniawan dan tim, menyambut kunjungan Ubaya dan turut berdiskusi terkait pembahasan kurikulum dan mengeksplorasi kerjasama yang bisa dibina antara kedua institusi. Di kesempatan ini Bapak Gintoro sebagai Apple Academy program Director, juga memberikan informasi tentang Apple Developer Academy @BINUS. Kunjungan studi banding dilanjutkan juga dengan kunjungan ke beberapa fasilitas di BINUS University antara lain Beehub, Library dan AOC.