International Conference on Computer Science and Computational Intelligence 2019
Untuk kali ke-4, SoCS kembali mengadakan konferensi internasional ICCSCI. ICCSCI 2019 diadakan di Hyatt Regency Hotel, Yogyakarta pada tanggal 12-13 September. Acara secara resmi dibuka dengan pemukulan gong oleh Prof. Tirta N. Mursitama didampingi oleh Bp. Fredy Purnomo sebagai dekan School of Computer Science serta Bp. Derwin sebagai General Chair.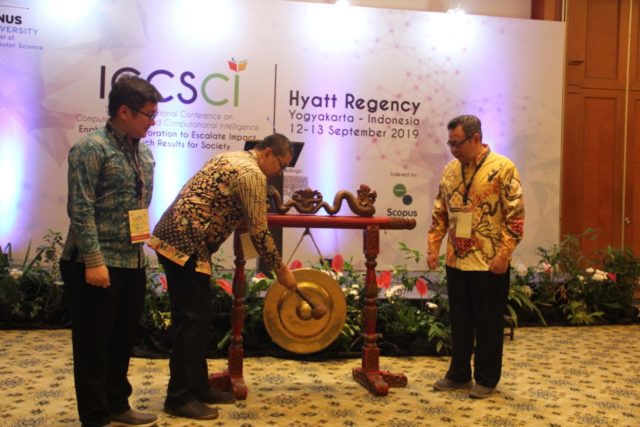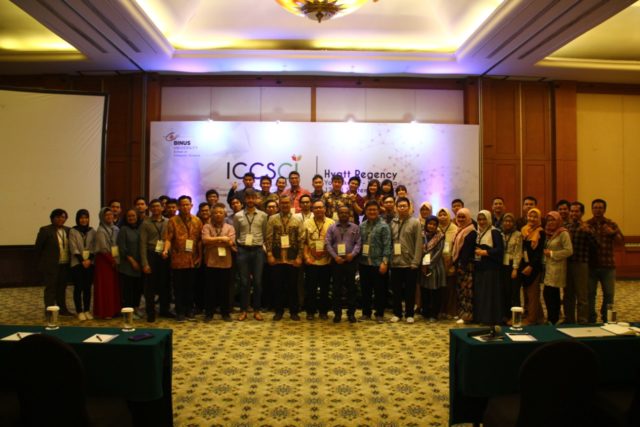 Hadir sebagai keynote speaker yaitu Michel Valstar, Ph.D (University of Nottingham), Dr. Somnuk Phon-Amnuaisuk (Universiti Teknologi Brunei), Dr. Sani M. Isa (Universitas Bina Nusantara), dan Oskar Riandi, M.Sc (PT. Bahasa Kita) dengan masing-masing topik menarik yang disampaikan.
4th ICCSCI menerima paper sebanyak 156 yang dikirim oleh 11 negara. 87 paper (55.7% acceptance rate) diterima untuk dipresentasikan secara oral pada event ini.