Visitasi HIMTI Binus Bandung ke Binus University Jakarta
Selasa, 19 November 2019 School of Computer Science mendapat kunjungan dari Binusian 2022 School of Creative Technology (BINUS Bandung). Di dampingin oleh Bapak Boby Siswanto, S.T., M.T. selaku Dosen pendamping, Kunjungan ini merupakan serangkaian dari kegiatan tahunan Binus Festival.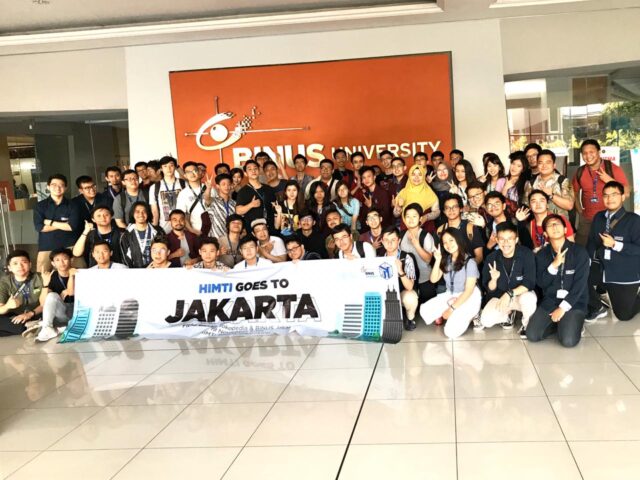 Sambutan pembuka diberikan oleh Ibu Azani Cempaka Sari, S.Kom., M.T.I selaku Deputy head School Student & Alumni dan materi mengenai Game Application Technology di bawakan oleh Bapak Yogi Udjaja, S.Kom., M.T.I. Di sisi lain, kegiatan campus tour ini, juga didampingi oleh Himpunan Mahasiswa Jurusan Teknik Informatika (HIMTI). Selain Diskusi perihal trend teknologi game saat ini, juga berdiskusi mengenai casual game, serious game, serta development engine game.
Diharapkan diskusi bersama yang sudah dilakukan dapat menambah pengetahuan dan pengalaman serta memperat hubungan antar Binusian.