Tim GAT Juara 1 Pada Kompetisi Multimedia and Game Event (MAGE) 5
Multimedia and Game Event (MAGE) 5 yang diselenggarakan oleh Institut Teknologi Sepuluh November (ITS). MAGE 5 memiliki beberapa cabang kompetisi berskala nasional, salah satunya Development Competition, Development Competition terdiri atas tiga sub-kompetisi yakni Application, Game, dan Internet of Things.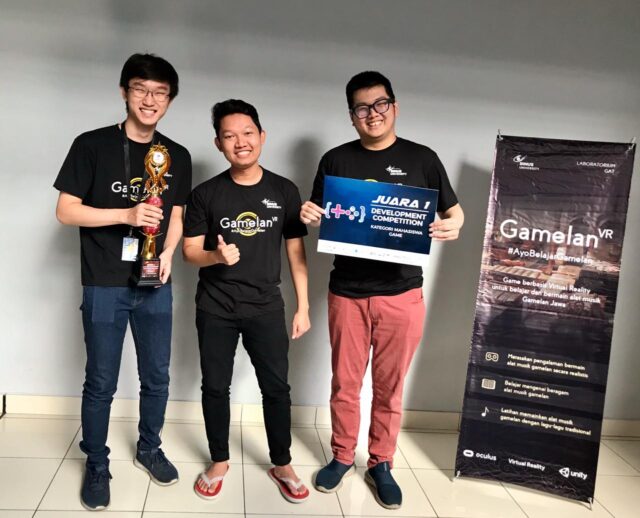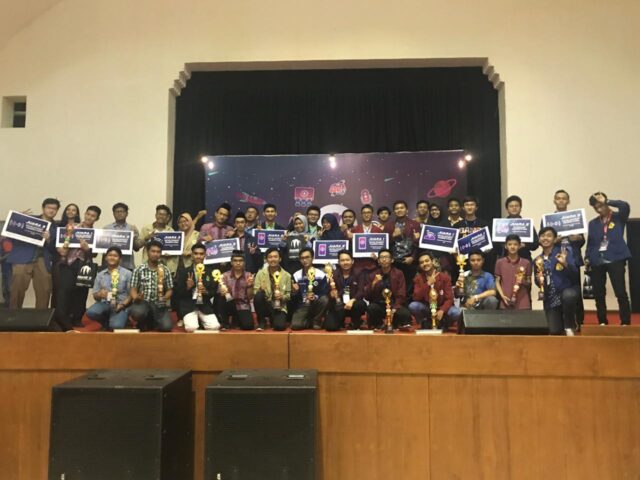 Dari kompetisi tersebut, Game Application and Technology Bina Nusantara University mengirimkan perwakilan mahasiswanya untuk mengikuti Game Competition dan berhasil mendapat juara 1. Kompetisi game yang dinilai tidak hanya menghibur tetapi memiliki dampak kepada masyarakat.
Mahasiswa yang meraih juara adalah Adrian Crisandy, Dimas Ramdhan dan Vincent dengan game yang mereka buat adalah Gamelan VR, sebuah game virtual reality bernuansa lokal yang mengajarkan masyarakat cara bermain gamelan seperti aslinya. 3 mahasiswa tersebut adalah salah satu team binaan Game Application and Technology Laboratory, dimana yang menjadi pembimbingnya adalah Bapak Yogi Udjaja, Ibu Agnes Kurniati, Bapak David dan Bapak Andri Chowanda.
#competition #competition2019