Rapat Persiapan Awal Semester Genap 2019/2020 di Binus University @Bandung
School of Computer Science (SoCS) selain berada di Jabodetabek juga ada di Bandung dengan program studi Informatics (Computer Science) dengan kekhususan IoT yang mendukung Industry 4.0.
Rapat keseluruhan dosen dibuka oleh Prof Harjanto Prabowo sebagai Rektor Binus University secara vicon, kemudian dipimpin oleh pak Andreas Chang sebagai Campus Director, serta bu Tjhia Fie Chu dan pak Johan MK sebagai Deputy Campus Director. Sedangkan rapat prodi dipimpin bu Bu Evawaty Tanuar sebagai Head of Department Informatics (Computer Science) dan pak Fredy Purnomo sebagai Dean of School of Computer Science.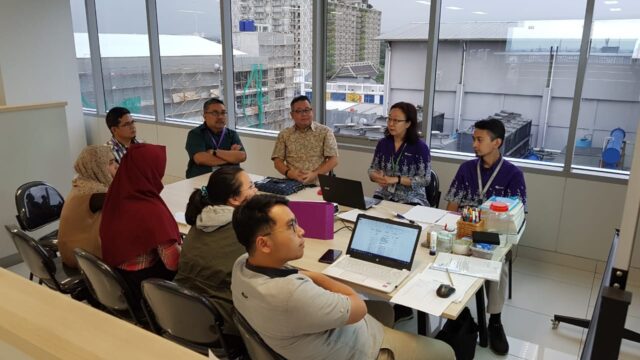 Nb : Sebagai informasi, SoCS juga ada di Malang untuk prodi Computer Science yang dipimpin pak Choirul Huda.