Engine Untuk Menghadirkan Game Berbasis Teknologi TInggi : RE ENGINE
RE ENGINE adalah salah satu engine yang di buat oleh Capcom untuk menghadirkan kan game- game yang berbasis modern yang bertechnology tinggi sehingga menghasilkan graphic class atas, engine ini baru di gunakan dalam pembuatan game resident evil 7, RE ENGINE ini meliputi segala sesuatu yang di butuhkan untuk engembangkan game konsol generasi mendatang dan juga dioptimalkan untuk pengembangan VR game, yang layar harus di refresh pada kecepatan minimal 60 frame per detik untuk mencegah pemain tidak pusing dalam pemutaran frame dan menjaga proses yang di perlukan untuk 60 frame per detik membutuhkan control yang canggih atas tingkat kualitas dalam permainan. RE ENGINE dengan engine konvensional, programmer mengidentifikasi dan memodifikasi setiap masalah sambil mempertimbangkan efek keseluruhan, ini adalah tugas yang cukup memberatkan dimana control berbasis asset yang di sisi lainnya memungkinkan kita untuk mengontrol kualitas dengan menggantikan object yang memaksakan beban tinggi dengan benda- benda yang meberlakukan beban yang lebih ringan dapat dikontrol kemampuannya mengarahkan kepada object secara individual.

Seluruh Pembangunan telah menjadi proses trial dan error sejak awal proyek di tahun 2014, dengan RE ENGINE pengenbangan melanda lebih maju bagian-bagian masalah dalam pembuatan game juga melanda lebih sedikit, semua berkat tahap design untuk yoshitaka Isida, seorang ahli pembangunan Capcom,. Sebagai hasilnya Capcom berhasil membangun sebuah struktur yang cocok seperti system scaning 3D, procedural animation and motion matching, physics simulation and secondary animation, motion retargeting and character synchronization, modular rigging for simplicity and efficiency dan masih banyak lagi fitur yang terdapat pada RE ENGINE.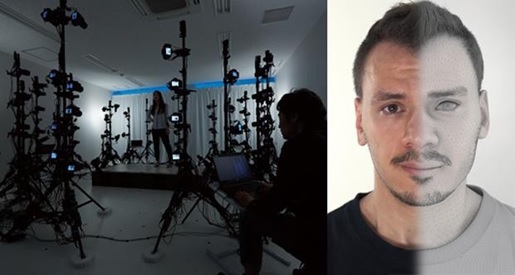 hal ini penting untuk menciptakan suatu lingkungan di mana developer benar-benar dapat membuat hal-hal yang ada di pikiran mereka menjadi sebuah kenyataan.
Source:
https://www.youtube.com/channel/UCqNJ5JdhNakfPQBYwroizPQ
Penulis:
Yogi Udjaja, S.Kom., M.T.I
Terrence Sukri