The Fox Engine adalah sebuah engine platform, lintas generasi mesin permainan eksklusif yang dibangun oleh Kojima Productions yang telah digunakan dalam banyak permainan Konami.  pengembangan engine ini dimulai setelah selesainya tahun 2008 Metal Gear Solid 4, dengan tujuan membuat engine terbaik di dunia. Judul pertama yang menggunakan Fox Engine tidak Pro Evolution Soccer 2014.
Pada saat itu demo dari engine ditunjukkan pada konferensi Konami di E3 2011. Mengambil tempat di lingkungan hutan, demo memamerkan kemampuan mesin visual dan menampilkan seorang pemuda berlarian, kuda dan anjing, mengingatkan pada kemudian dikeluarkannya Metal Gear V: The phantom Pain. The tech-demo itu bukan permainan yang akan dirilis tetapi sebaliknya area uji untuk pengembangan engine. Kojima Productions akan menggunakan mesin untuk semua judul mendatang, dan digunakan dalam franchise Metal Gear, Metal Gear Solid V: The Phantom Pain, yang diungkapkan oleh Hideo Kojima, pencipta seri pada ulang tahun ke 25 khusus dari acara seri di Tokyo .
Pada tanggal 27 Maret 2013, The Phantom Pain diturunkan menjadi Metal Gear Solid V. Kojima menjelaskan bahwa Phantom Pain disajikan sebagai sebuah proyek yang tidak terkait dengan waralaba Metal Gear dalam rangka untuk lebih mengamati respon masyarakat terhadap kemampuan Fox Engine.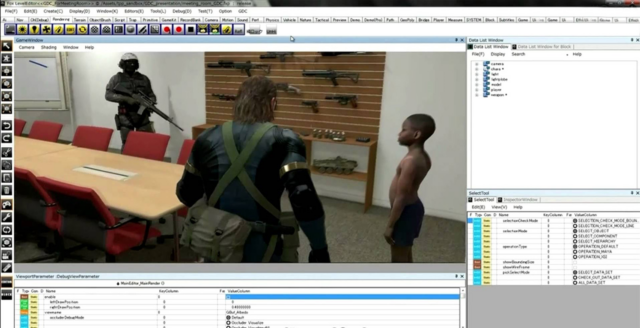 Sumber:
https://www.youtube.com/watch?v=FQMbxzTUuSg
Penulis:
Yogi Udjaja
Terrece Sukri