Side-Scrolling Adventure with Klonoa Door to Phantomile
Klonoa Door to Phantomile adalah game side scrolling platform singleplayer yang dikembangkan oleh Namco untuk di Playstation dan Paon untuk di Wii. Game ini rilis pada tahun 1997 di Jepang untuk pertama kalinya. Setahun kemudian game ini dirilis di amerika Utara serta disusul  Eropa. Sedangkan untuk platform Wii game ini dirilis pada tahun 2008 di Jepang dan setahun kemudian di Amerika Utara dan Eropa. Game ini dirilis oleh Namco , untuk daerah Eropa dirilis oleh SCEE dan untuk Wii dirilis oleh Namco Bandai Games.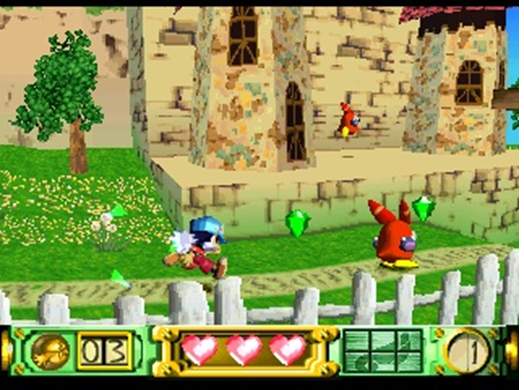 Game ini menjadi game yang terbilang sukses pada tahunnya, karena game ini mendapat sambutan yang yang luar biasa dari para pemain. Game yang berfokus pada story ini menjadi game yang wajib dimainkan pada waktu itu.
Game yang bergenre side-scrolling adventure ini memiliki perspektif 2,5Dimensi yang memberikan pengalaman baru bagi pemain sidescorlling pada waktu itu. Disini pemain bermain sebagai pemeran utama yang bernama Klonoa. Karena game ini menggunakan view 2,5D pemain dapat berlari sepanjang jalan namun pemain juga dapat berinteraksi dengan object diluar jalan tersebut. Game ini dibagi menjadi beberapa tingkat yang disebut "Visions", di mana pemain bermain  dengan mengikuti jalur dengan musuh yang dikendalikan komputer defeatable dan teka-teki yang harus dipecahkan. Pada akhir beberapa tingkat, pemain harus mengalahkan bos – musuh yang kuat.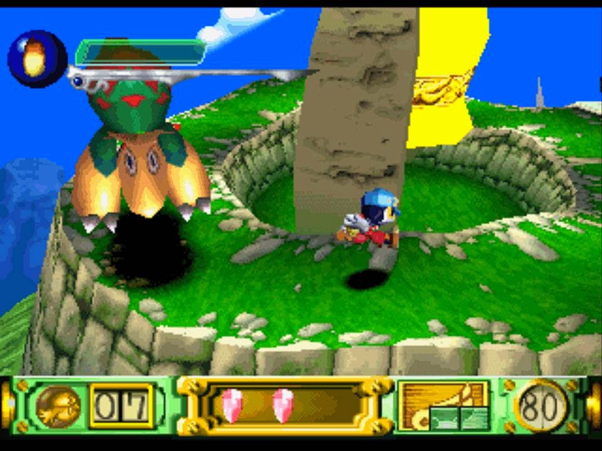 Dalam game ini pemain dapat mengalahkan  musuh dengan senjata cincin yang dibawa oleh Klonoa, apabila cincin tersebut mengenai musuh , Klonoa dapat mengangkat musuh tersebut lalu kemudian dapat menggunakannya untuk membunuh musuh lainya atau digunakan untuk melompat. Terdapat beberapa setting tempat dalam game ini yang berjumlah 5 buah map inti. Seperti Breezegale, the Wind Village , Coronia, Template of the sun dan Cress, the moon Kingdom. Tiap daerah tersebut memililiki cirikhas tersendiri dan memiliki puzzle-puzzle yang harus dipecahkan.
Penulis:
Yogi Udjaja
Dimas Ramadhan