Cut The Rope: Game Memotong Tali Yang Lucu
Game lucu yang berkarakterkan Om Nom ini banyak membuat orang jatuh, Om Nom adalah monster hijau menggemaskan yang doyan memakan permen didalam game Cut The Rope ini. Game yang dibuat oleh Zeptolab ini memikat daya tarik para pemainnya sehingga menjadi populer dijajaran game terbaik mobile. Zeptoleb selaku permbuatnya memutuskan untuk merilis berbagai sekuel setiap tahunnya, hingga membuat film layar lebar dengan Om Nom sebagai karakternya.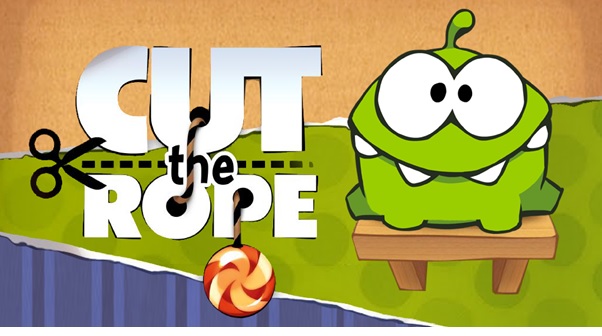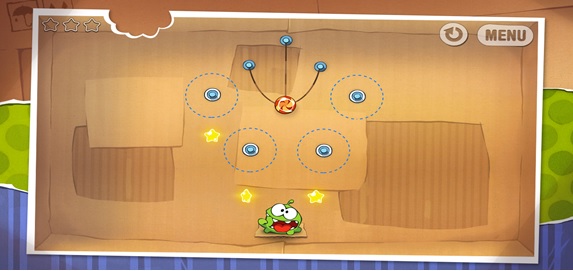 Saat sedang asyik membaca sambil mengunyah permen, tiba-tiba tumpukan makanan favorit Om Nom masuk ditelan buku yang sedang dibacanya. Ternyata itu adalah ulah dari penyihir jahat yang berada di dalam buku. Om Nom pun tidak tinggal diam dan masuk ke dalam buku demi mengambil kembali permen miliknya.
Keputusannya memasuki dunia fantasi di dalam buku memberikan sebuah kemampuan yang tidak dimiliki Om Nom sebelumnya. Ia kini memiliki kekuatan magis untuk berubah-ubah bentuk dalam usahanya mengambil kembali permen yang dicuri.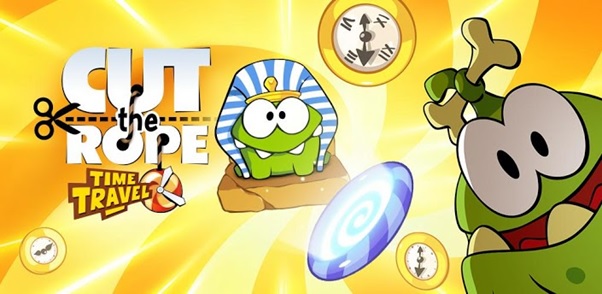 Nilai plus lainnya dari seri game puzzle besutan Zeptolab ini adalah presentasinya yang penuh warna, memukau, lagi menggemaskan. Karakter Om Nom maupun dunia tempat game berlangsung digambarkan dengan cerah, serta mampu memikat hati semua kalangan usia. Zeptolab melakukan kerja bagus untuk mempercantik tampilan yang sudah membuat saya jatuh hati pada seri-seri sebelumnya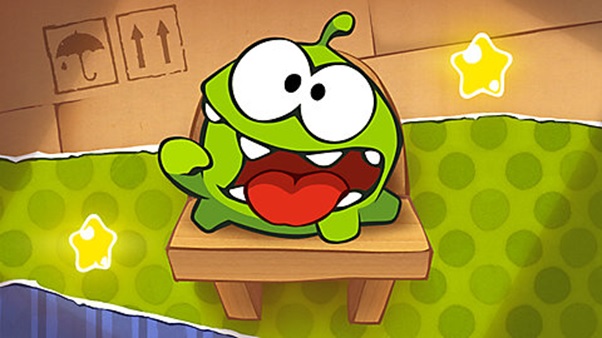 Rasanya tidak sulit merekomendasikan Cut the Rope: Magic untuk dimainkan oleh penggemar genre puzzle. Malah, saya rasa ini adalah salah satu game esensial yang harus dimainkan semua pengguna smartphone maupun tablet.
Dengan banderol maupun penawaran IAP yang sangat terjangkau, kita akan menikmati puzzle, gameplay, maupun presentasi berkualitas tinggi. Konten di dalamnya pun masih dapat terus bertambah karena Zeptolab menyebutkan akan menambah jumlah level maupun memberikan update terhadap Cut the Rope: Magic di masa depan.
Penulis:
Yogi Udjaja
Huda Afdholurohman Muhtar