"Spyro : The Dragon" Game dengan Grafik yang Mempesona Dimasanya
Spyro : The Dragon adalah sebuah game PS 1 bergenre platform yang terbilang sukses dan mempunyai banyak penggemar. Game ini adalah seri pertama dari Spyro yang dikembangkna oleh Insomniac Games dan dipublish oleh Sony Computer Entertainment pada tahun 1998. Game ini hanya mempunyai satu mode permainan yaitu adventure singleplayer.
Spyro : The Dragon merupakan game yang menceritakan sang karakter utama Spyro sebagai seorang naga dan temannya Sparx the Dragonfly. Game ini pertama dirilis di Amerika Utara pada tanggal 11 September  1998 dan dirilis di Eropa pada tanggal 23 October 1998. Spyro yang digambarkan sebagai naga kecil berwarna ini memiliki cerita dan gameplay yang ringan untuk dimainkan.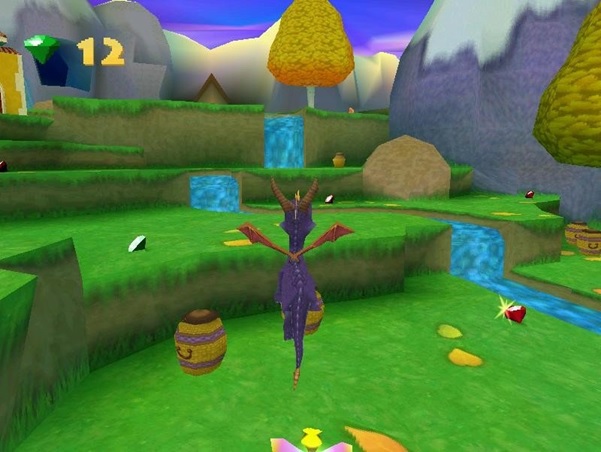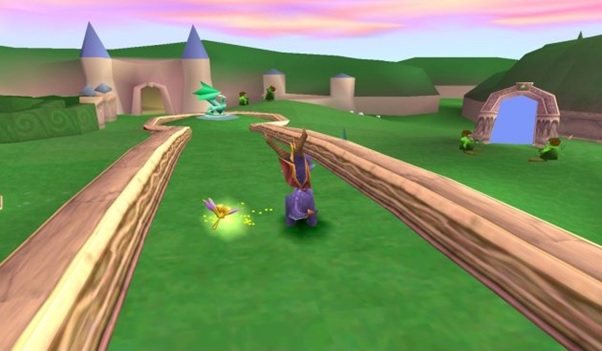 Dalam game ini pemain diharuskan mengumpulkan semua telur yang tersebar dalam setiap stagenya. Namun dalam setiap stage akan ada musuh yang akan mempersulit permainan, yaitu para monster. Dalam game ini pemain dapat menjelajahi setiap stage dan mengumpulkan koin serta berlian juga sebagai poin.
Dalam segi grafik game ini menurut saya sudah sangat bagus untuk game PS 1 dan untuk game yang rilis pada tahun dibawah 2000. Karena Game ini memiliki tampilan 3D yang terbilang sudah sangat rapi dan ditambah dengan gameplay yang terbilang sangat seru , dalam permainan pemain dapat berjalan kesemua arah, melompat , menyemburkan api , berlari hingga naga kecil ini dapat terbang dari ketinggian.
Penulis:
Yogi Udjaja
Dimas Ramdhan