Jollybee Sapu Bersih Kompetisi Falcon Prohect Bidang Pemrograman
Mahasiswa Teknik Informatika BINUS meraih semua juara, yaitu juara 1, 2, dan 3, dalam kompetisi Falcon Project bidang Pemrograman pada tanggal 13 November 2020. Falcon Project merupakan sebuah kompetisi tingkat nasional yang diselenggarakan oleh Universitas Pelita Harapan (UPH).
Selamat kepada tim SOAR to the sky yang tersusun oleh Edward Keitaro Heru, Richard Sudaryono, dan Welly Jonathan sebagai juara 1.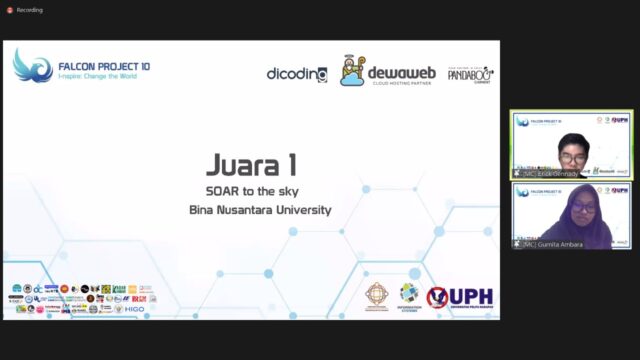 Selamat kepada tim Cendramanta yang tersusun oleh Andreas Cendranata, Kezia Aurelia Cendranata, dan Felicia Limanta sebagai juara 2.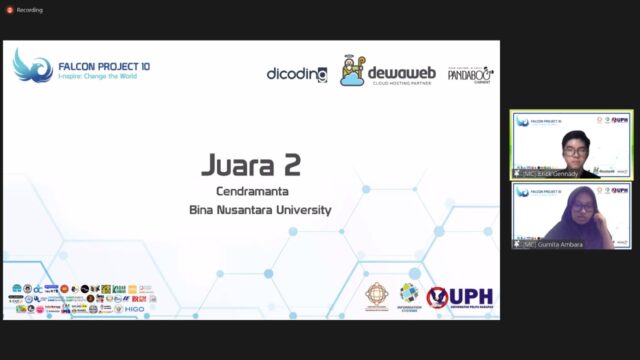 Selamat kepada tim MAT-TI-MAT-TI KW yang tersusun oleh Albert Toshiro Heru, Richard Alison, dan Luis Anthonie Alkins sebagai juara 3.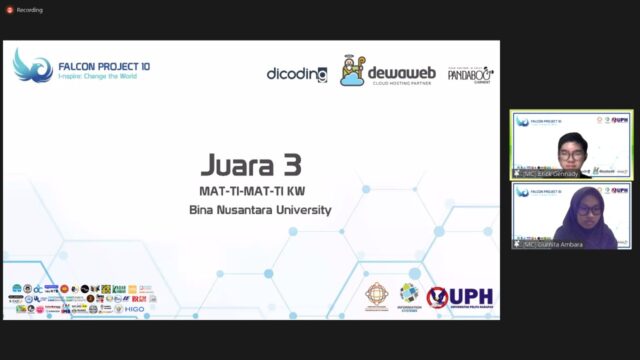 Selamat juga kepada tim Kodok BS yang tersusun oleh William Justin, Edgard Jonathan Putra Pranoto, dan Jason Sebastian Kusuma yang memperoleh peringkat 4.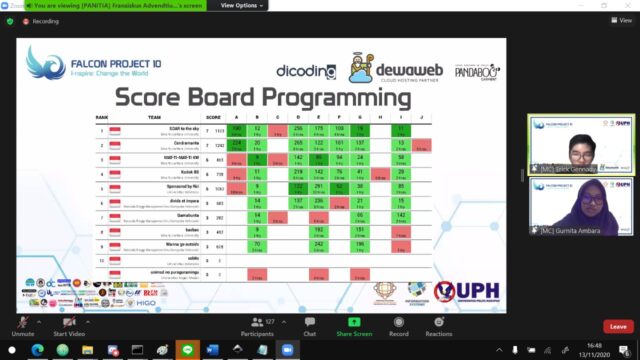 Tidak lupa juga prestasi ini diraih salah satunya karena latihan bersama dengan tim Jollybee – tim pemrograman BINUS.