PlayStation 3: Say Bye to The Wire Controller
Seperti pendahulunya setelah selang waktu enam tahun Sony kembali meluncurkan generasi selanjutnya dari konsol PlayStation yaitu PlayStation 3. Tepatnya pada tanggal 11 November 2006 untuk pertama kalinya konsol ini di release di Jepang, hanya butuh beberapa hari saja konsol ini juga di release di Amerika dan kawanasan eropa pada tanggal 17 November dan 7 Maret 2007.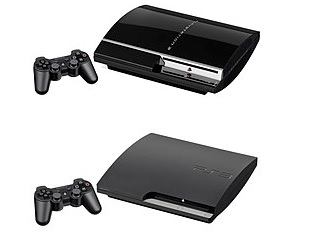 Berbeda dengan pendahulunya PlayStation 3 ini pertama kali di kenalkan pada tahun 2005 di acara E3 atau yang dikenal dengan Electronic Entertainment Expo. Hal tersebut membuat para penggemar konsol ini semakin penasaran untuk segera mencoba konsol ini.Saat pertama kali release konsol ini mempunyai dia varian yang pertama varian Basic dan kedua adalah varian Premium/Platinum. Perbedaan antara kedua varian tersebut berada di kapasitas penyimpanan yaitu 20GB untuk Basic dan 60 GB untuk varian Premium serta fitur Wi-Fi dan pembaca kartu memori di hilangkan di varian basic.
Tidak seperti para pendahulunya yang masih menggunakan CD-ROM dan DVD ROM pada generasi ini untuk bagian disc sudah dapat mengguanakan optik Blu-Ray sehingga grafis yang ditampilkan juga dapat mencapai resolusi HD. Namun untuk urusan penjualan generasi ketiga PlayStation ini mengalami penurunan yang hanya dapat berhail mencapai 80 juta unit penjualan pada November 2013. Beberapa tahun kemudian juga dibuatlah versi lain dari konsol ini yaitu PS 3 Slim dan PS3 superslim yang hanya memiliki perbedaan dalam urusan bentuknya dan tidak memiliki perbedaan dalam masalah spesifikasi lainnya. Untuk harga konsol ini pada saat pertama kali release adalah 500 dolar AS, dan pada tahun 2020 ps 3 bisa didapatkan dengan harga dibawah 2 juta rupiah.
Penulis:
Yogi Udjaja
Dimas Ramdhan