PlayStation 4: New Experience with 4K Resolution and Virtual Reality
Apabila setiap enam tahun sekali konsol PlayStation mendapatkan update generasi terbaru, kali ini untuk PlayStation generasi ke empat Sony membutuhkan waktu hingga 8 tahun untuk mengahirkan varian terbaru dari konsol ini. Tepatnya pada tanggal 22 Februari 2014 Sony merelease konsol ini di Jepang untuk pertama kalinya kemudian di ikuti pada tanggal 15 November 2014 di Amerika Serikat serta pada tanggal 9 Februari 2014 di wilayah Eropa.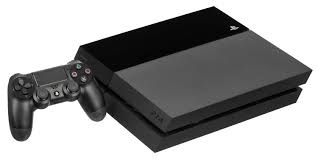 Spesifikasi yang disematkan juga semakin meningkat mulai dari hadirnya CPU dengan kekuatan Quad-Core Steamroller mencapai 3ghz, untuk GPU konsol ini diberikan AMD HD 7670 yang mencapai 1ghz A10 APU dan memiliki RAM hingga 8 GB serta ditambah dengan VRAM berkuatan 1GB. Untuk controller di generasi PlayStation 4 ini Sony menggunakan DualShock generasi keempat. Untuk pertama kalinnya juga controller PlayStation mengalami banyak perubahan dalam bentuk design, namun tidak hanya sebatas mengganti design namun Sony juga menyematkan fitur baru yaitu cursor controller serta motion detection dan Light Bar. Di controller ini juga tombol "Start" dan "Select" diganti menjadi "Share" dan "Option". Dual Shock generasi keempat ini juga sudah memiliki fitur kendali jarak jauh atau yang sering disebut dengan wireless yang mirip digunakan pada controller generasi sebelumnnya.
Perbedaan yang sangat signifikan terlihat juga pada arsitektur teknologi yang dipakai, pada generasi ke delapan ini sudah mengguanakan arsitektur x86 dan juga tambahan fitur-fitur canggih lainnya. Variasi lainnya juga dirilis pada tahun 2016 yaitu PS4 Slim dan juga PS4 PRO dimana di varian ini PS 4 mengalami upgrade bentuk dan mesinnya lebih kuat lagi dibandingkan varian basic dan dapat bermain di resolusi hingga 4K. Teknologi baru juga digunakan untuk menambah pengalaman bermain para pengguana PS4 dimana pada generasi ini juga telah hadir fitur untuk bermain dengan menggunakan VR atau Virtual Reality, namun untuk dapat menggunakan fitur ini pengguana harus membeli lagi perangkata tambahannya. Pada tahun 2019 konsol ini berhasil menjual hingga 100 juta unit di seluruh dunia.
Referensi:
https://www.playstation.com/en-us/ps4/
https://www.playstation.com/en-us/explore/ps4/systems/
Penulis:
Yogi Udjaja
Dimas Ramdhan