Serious Game : Game Dengan Tujuan Implisit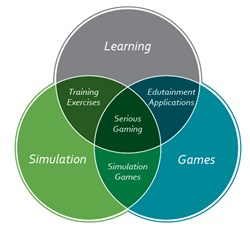 Gambar 1. Serious Game (Source: https://flowleadership.org/serious-games/ )
Ada beberapa definisi "Serious Game". Definisi formal pertama dari konsep tersebut telah diperkenalkan oleh Abt (1970). Dalam bukunya, Abt menyajikan simulasi dan permainan untuk meningkatkan pendidikan, baik di dalam maupun di luar kelas. Contoh yang dia berikan adalah game berbasis "mainframe computer" atau "pen-and-paper", karena industri video game belum mapan seperti saat ini. Serious Game digunakan di berbagai bidang seperti pendidikan, kesehatan, pemasaran, dan bisnis serta industri lainnya. Kekuatan game serius adalah bahwa game tersebut menghibur, menarik, dan imersif. Serious game menggabungkan strategi pembelajaran, pengetahuan dan struktur, dan elemen game untuk mengajarkan keterampilan, pengetahuan, dan sikap tertentu. Hal tersebut dirancang untuk memecahkan masalah di beberapa area dan melibatkan tantangan dan penghargaan, menggunakan komponen hiburan dan keterlibatan yang disediakan saat pengguna bermain game.
Dengan berkembangnya industry game genre Serious Game mulai digunakan dalam beberapa bidang seperti:
Dalam bidang edukasi serious game sering digunakan. Beberapa contoh penggunaan serious game adalah pada game DragonBox Element yang dapat di unduh pada Google Playstore. Pada game tersebut pemain akan mempelajari fundamental dari geometry. Dari bentuk-bentuk tersebut pemain juga akan mempelajari materi materi dasar tentang matematika yang berkaitan degan materi geometry.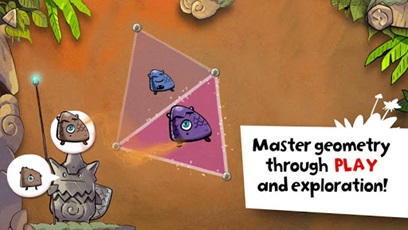 Gambar 1. DragonBox Element Game
Untuk bidang kesehatan game dengan judul "Pulse" menjadi contoh yang sangat bagus untuk pemanfaatan serious game dalam bidang Kesehatan. Dalam game ini perawat menjadi target user, dimana dalam game ini seorang perawat harus berhasil melakukan perawatan dan operasi. Sehingga pemain dapat mempelajari teknik-teknik perawatan dan bedah melalui game.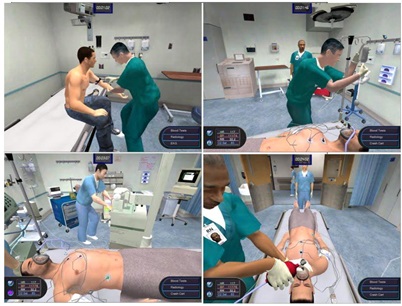 Gambar 2. Pulse Game
Serious Game juga dapat digunakan dalam bidang militer. Contoh serious game dalam bidang militer adalah The Virtual Interactive Combat Environment (VICE) yang dikembangkan oleh United States Defense Department. Dalam game tersebut para tentara dapat berlatih teknik-teknik untuk berperang dan merasakan situasi yang complex saat peperangan.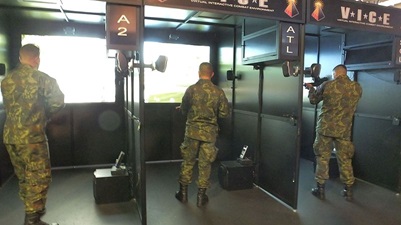 Gambar 3. The Virtual Interactive Combat Environment (VICE)
Dari pembahasan di atas, game tidak hanya digunakan untuk entertainment atau hiburan saja. Namun Game juga dapat digunakan kedalam hal yang lebih serious dengan tujuan yang spesifik menggunakan Serious game.
Ref.
Djaouti, Damien; Alvarez, Julian; Jessel, Jean-Pierre. "Classifying Serious Games: the G/P/S model"(PDF). Retrieved 26 June 2015.
https://play.google.com/store/apps/details?id=com.wewanttoknow.Euclid&hl=en_US&gl=US
Albar, A. A. (2014). Toward A Successful Engagement and Use of Educational Video Games. Educational Technology, 9(3), 1-7.
Penulis:
Dimas Ramdhan
Yogi Udjaja