Rise of Nations : Alternatif Game Real Time Strategy selain Age of Empires III
Bagi para pemain  game genre Real Time Strategy (RTS) mungkin Age Of Empire merupakan salah  satu game terbaik pada masanya. Game yang dikembangkan oleh Ensembele Studios dan dipublikasi oleh Microsoft Game Studios ini telah terjual lebih dari 2 Juta salin sejak 2008. Sebagai game yang menjadi salah satu bagian dari Microsoft Game Studios terdapat juga game dengan genre serupa yang dikembangkan oleh Big Huge Games, yakni Rise of Nations.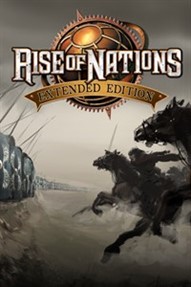 Konsep dari Game Rise of Nations dapat dikatakan memiliki scope yang lebih besar dibanding Age Of Empires III. Pada game Rise of Nations kita ditantang untuk membangun peradaban sebuah negara dari zaman batu hingga zaman modern. Hal tersebut dapat dilihat pada penggunaan teknologi perang dari bermula hanya memakai tombak hingga dapat menggunakan teknologi bom nuklir. Pada game ini juga kita memiliki experience mengelola negara selayaknya menjadi president. Experience tersebut seperti mengalokasikan resource yang kita miliki untuk invest pada riset dibeberapa Pendidikan ataupun Militer.
Pada game ini juga kita dapat memainkan mode diplomasi yang mana membuat kita dapat bekerja sama, damai atau perang dengan negara  lain. Mode Diplomasi membuat kita dapat memikirkan berbagai strategy untuk menigkatkan resource yang kita punya dengan meminta dengan rekan negara kita hingga dapat memalak resource negara lawan tanpa melalui perperangan.
Ketika melakukan perang pada negara lawan terdapat beberapa hal yang mungkin pemain Rise of Nations rasakan adanya kekurangan ketimbang pada Age of Empires III pada perperangan, yakni tidak adanya pembangunan tembok seperti layaknya  Tembok Besar Tiongkok atau Tembok Kontantinopel untuk melindungi territory negara kita. Bagi penggemar Age of Empires III mungkin rasanya peperangan selayaknya menerobos sebuah benteng pada tembok menjadi kepuasaan sendiri. Namun diluar kekurangan tersebut Rise of Nations tetap menghadirkan experience perang yang variatif
Penulis:
Yogi Udjaja
Muhammad Fajar