Nayakalara Meraih Medali Perunggu Dalam AICTA 2021
ASEAN ICT Award atau disingkat AICTA merupakan proyek bersama kementerian bidang telekomunikasi di negara-negara ASEAN yang bertujuan mempromosikan inovasi dan kolaborasi antara pemerintah, pebisnis, dan institusi lainnya. AICTA merupakan program penghargaan bereputasi di bidang industri teknologi di ASEAN. Ajang AICTA sebagai ajang kompetisi Karya TIK tertinggi di tingkat ASEAN penghargaan ini merupakan penghargaan bisnis yang paling dihormati di industri teknologi ASEAN.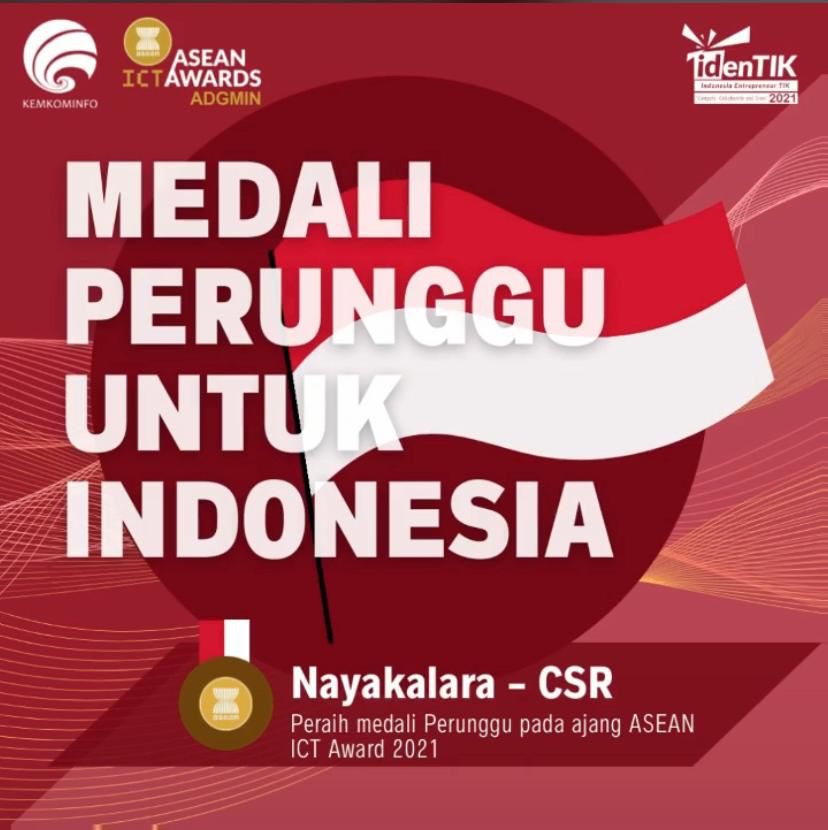 Tahun 2021 ini, Myanmar menjadi tuan tumah penyelenggaraan Penghargaan ICT ASEAN ke-9, yang merupakan kompetisi AICTA online pertama. Sebanyak 95 entri dari Negara Anggota ASEAN telah berpartisipasi dalam ASEAN ICT Awards 2021 dengan 6 (enam) Kategori Penghargaan: Public Sector, Private Sector, Corporate Social Responsibility, Digital Content, Start-up Company and Research and Development. Penjurian pendahuluan telah diadakan secara online dari 18 Oktober hingga 24 November 2021 di mana juri terhormat dari semua Negara Anggota ASEAN mengevaluasi entri untuk memilih yang terbaik. Para finalis untuk masing-masing kategori telah dipilih untuk memperebutkan hadiah akhir dalam Penjurian Final yang diadakan secara online pada tanggal 14 dan 15 Desember 2021 dan pemenang telah diumumkan pada tanggal 17 Desember 2021.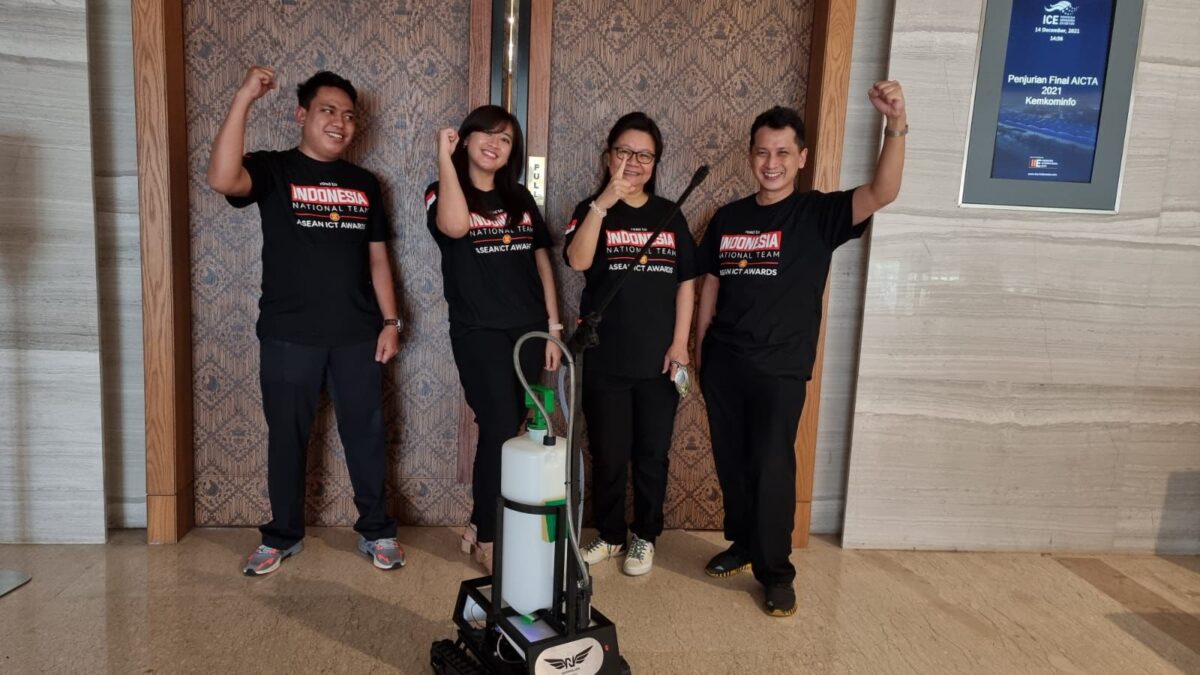 Sangat membanggakan bahwa Tim Inovasi Binus University, berhasil lolos mewakili Indonesia sebagai finalis ASEAN ICT AWARD (AICTA) 2021 dan berhasil meraih Medali Perunggu yaitu Nayakalara untuk Kategori Corporate Social Responsibility (CSR). Nayakalara adalah robot untuk menghadapi Pandemi Covid-19 yang terdiri dari Disinfectant Robot dan Food Delivery & Monitoring Robot. Robot-robot ini telah didistribusikan ke sembilan Rumah Sakit Rujukan di Pulau Jawa.
Selamat kepada Tim Nayakalara atas prestasi yang membanggakan ini.