Thai-German Scholarship Programme
Program beasiswa TGGS (Thai-German Graduate School) adalah kesempatan kalian untuk dapat belajar di dua negara sekaligus. Program ini diperuntukkan untuk mahasiswa Bina Nusantara yang ingin melanjutkan studinya kejenjang S2 di bidang Software Systems Engineering (SSE).
Program Beasiswa
Program dari beasiswa ini akan berjalan selama 2 tahun. Peserta beasiswa akan belajar di King Mongkut's University of Technology North Bangkok (KMUTNB), Bangkok, Thailand pada tahun pertama. Di tahun kedua, peserta beasiswa akan menjalankan penelitian (kerja praktek dan penulisan thesis) di RWTH Aachen University, Aachen, Germany.
Persyaratan Program
Calon peserta beasiswa diprioritaskan bagi mahasiswa yang mengambil jurusan komputer, yaitu Teknik Informatika. Mereka harus memiliki IPK dengan nilai sebesar 3.5 dari 4.0. Selainitu, calon peserta beasiswa juga harus mempunyai nilai TOEFL >= 550 atau nilai IELTS >= 6.0. Jika belum mempunyai sertifikat TOEFL atau IELTS International, maka untuk sementara waktu bisa menyerahkan sertifikat TOEFL yang dikeluarkan oleh BINUS atau setara (institutional).
BesarNilaiBeasiswa
Nilai dari beasiswa yang didapatkan akan mencakup biaya uang kuliah di TGGS, biaya hidup di Bangkok/Thailand dan Aachen/Germany serta biaya perjalanan kedua negara tersebut.
Registrasi
Berikut adalah dokumen-dokumen yang perlu kalian persiapkan untuk mendaftar dalam program ini:
Academic Transcript (LHSS)
Formulir aplikasi yang telahdiisi
Dua buah suratrekomendasi dari dosen atau kepala jurusan
Softcopy dari KTP dan Passport
Sertifikat Berbahasa Inggris TOEFL atau IELTS (institutional certificate masih bisa digunakan, cth: BINUS TOEFL)
Informasi dan form yang perlu di-isi dapat di-download pada link berikut. Formulir aplikasi dan surat rekomendasi HARUS diisi dengan bahasa Inggris. Masukkan semua file tersebut ke-dalam folder dengan format nama:
[NIM] – [NAMA]
Kirimkan dokumen tersebut sebelum tanggal 20 Maret 2015 kepada Ibu Novita Hanafiah di alamat email: nhanafiah@binus.edu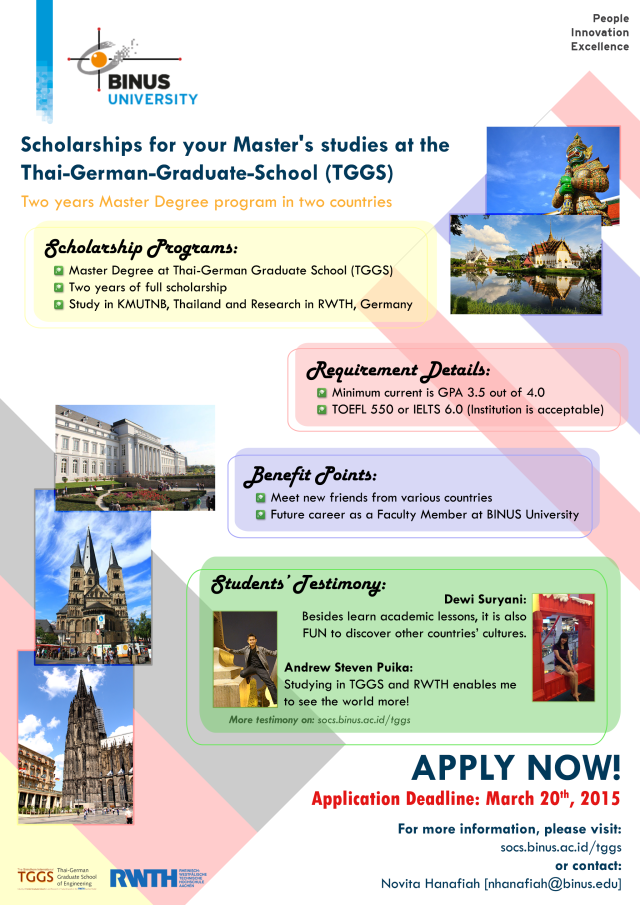 Beberapa testimonial dari mahasiswa :
Studying in TGGS and RWTH enables me to see the world more. Travelling around Europe, have a high-level standard working experience in Germany and have many international friends make me so grateful. Furthermore, TGGS and RWTH are the best University in the field of Engineering in each respective country. – Andrew Steven Puika (TGGS 2013)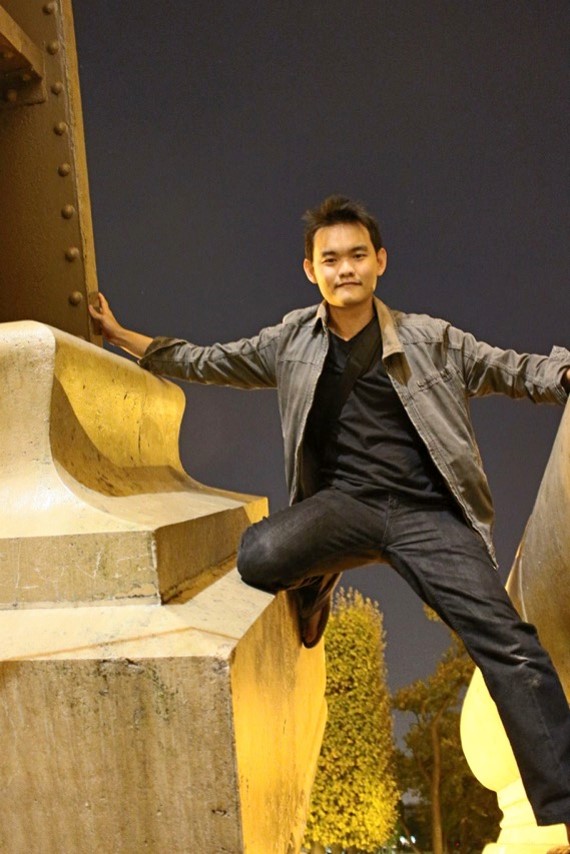 This program gives me the opportunity to see the beauty of the other hemisphere, learn various cultures and languages, and also feel the excitement to mingle in diversity. I also have the opportunity to explore computer science under the supervision of renowned experts and see the technological advances in developed countries. – Peter Alexander (TGGS 2013)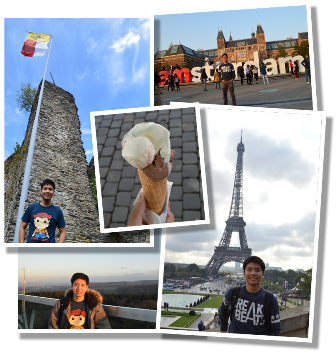 To be honest, at first I found it was quite challenging and frustrating for me because I didn't equipped with a good English skill. Nevertheless, studying abroad was a worthy challenge for me. Being away for that long from your comfort zone forces you to analyze and develop yourself, which can be really difficult but you will come out as a better person. It's a huge opportunity for personal growth and development. For me personally, I'm a more independent and stronger person by the experience. – Denny Dharmawan (TGGS 2013).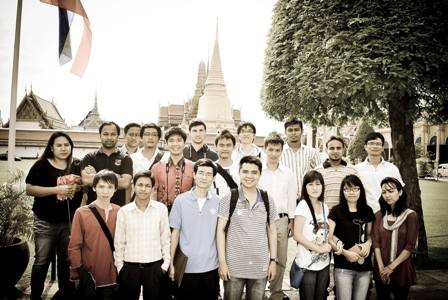 I am so grateful to be able to pursue my Master Degree in TGGS. In this program, I gained knowledge, experience, and connection from various countries. Besides learn academic lessons, it is also FUN to discover other countries' cultures. Furthermore, I also teach them about Indonesia's cultures from many external activities in TGGS. I also could travel and do many new things in foreign countries. – Dewi Suryani (TGGS 2014).